Insurer hit with lawsuit over $42 million whistleblower settlement | Insurance Business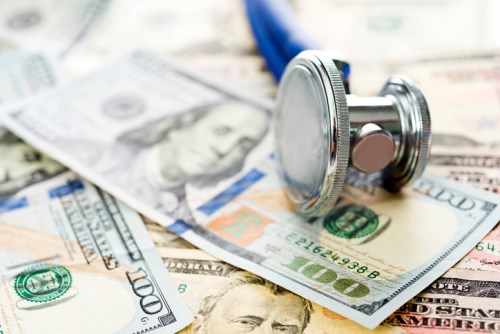 A closed hospital in Los Angeles has filed a lawsuit against its insurer, alleging that the company denied coverage to the healthcare facility while the hospital came under fire for alleged illegal referral agreements.
In June 2013, whistleblower Paul Chan sued Pacific Alliance Medical Center (PAMC) hospital under the qui tam provision of the False Claims Act; Chan claimed that the hospital had violated federal and state false claims laws by entering into illegal referral agreements with community clinics.
Two years later in June 2015, the Department of Justice issued a subpoena to the hospital. The ensuing investigation lasted for about two years, until, in January 2017, the DOJ said it would not file charges against PAMC. In June 2017, PAMC entered into a $42 million agreement to settle the case – of the amount, $31.9 million was paid to the federal government and $10 million to the state of California.
PAMC's lawsuit, filed July 10, 2018, claimed that PAMC Ltd. (the legal entity of the hospital which exists separate from the closed hospital) provided notice of the subpoena and the whistleblower lawsuit to insurer National Union Fire Insurance Co. of Pittsburgh (NUFI). The hospital claimed that due to the DOJ subpoena, it "remained bound to follow the DOJ directive requiring it to avoid any 'premature disclosure' … of the DOJ investigation into matters the qui tam complaint also covered."
In April 2017, the hospital provided notice of the DOJ's subpoena and the whistleblower lawsuit to NUFI; the insurer acknowledged the submission claim later that same month. But, in May 2017, NUFI denied the hospital coverage for the subpoena and the whistleblower, claiming both were not "timely reported to National Union under [its] policy," and were therefore not eligible for reimbursement.
The hospital's lawsuit opposes the insurer's contention that the DOJ subpoena did not constitute a "claim," maintaining that it was legally forbidden from disclosing the legal proceedings to the insurer. PAMC added that once the gag order was lifted, it notified NUFI immediately. The lawsuit accuses NUFI of breach of contract, breach of the implied covenant of good faith and fair dealing and declaratory relief.
The hospital also asked the court to have the insurer reimburse it for the full $42 million settlement, Becker's Hospital Review reported.
Related stories:
Insurance giant accuses hospital of $13.5 million scam
ND law limiting malpractice damages declared unconstitutional