Long-term care insurance market faces major hurdles in 2020 | Insurance Business America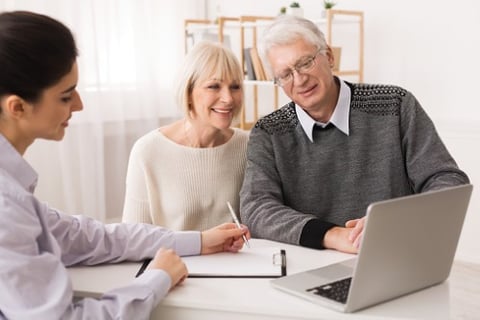 The number of people over the age of 80 is quickly growing, which in turn means there's an increased need for senior living and skilled nursing facilities. In its 2017 profile of older Americans, the Administration for Community Living reported that the 85-and-over population was projected to more than double from 6.4 million in 2016 to 14.6 million in 2040, reflecting a 129% increase.
However, while the opportunities to serve the senior population are expanding, a shrinking insurance market is making it difficult for brokers to put long-term care (LTC) insurance on the books, according to Worldwide Facilities' "Market Report: 4 Trends Having a Big Impact on the Long-Term Care Insurance Market."
One of the key factors contributing to the tough marketplace is an increasingly risk-laden environment.
"In 2019, senior living facilities experienced costly claims situations, and 2020 isn't looking much different," explained Jordan Connelly, senior vice president at Worldwide Facilities. "This can be attributed to specific trends, such as Americans entering senior housing later in life and requiring higher levels of acute care, as well as plaintiff or personal injury attorneys aggressively pursuing facilities in more plaintiff-oriented venues."
In fact, forecasted annual claim costs nationwide are estimated to hit an average $2,300 in 2020 and predicted to climb by 5% annually, according to Aon's "2019 Professional and General Liability Benchmark for Long Term Care Providers Actuarial Analysis." These numbers vary widely from state to state, with Aon revealing that Massachusetts has the lowest projected claim cost at $520 while West Virginia is at the other end of the spectrum with $8,760.
At the same time, many insurance coverages for the senior living industry have been impacted by increases in premiums and rates, with everything from professional and general liability to property and commercial auto seeing bigger price tags. According to some brokers, even accounts with a clean loss history have been slapped with premium increases at a minimum of 12% to 15%, and in the coming 12 to 24 months, insurance costs for assisted living facilities could double or even triple.
Read next: This is what you need to know about long-term care insurance
"As more carriers consolidate to remain profitable, the insurance market for senior living operations is shrinking," said Connelly. "Not only is this leaving facilities with fewer options, but the carriers that remain are reducing their risk capacity by restricting coverages and limits while increasing premiums."
Moreover, in a hard market, carriers are likely to err on the side of caution by implementing stricter underwriting criteria, continued Connelly, which presents challenges for renewals and new business, especially for submissions with a less-than-favorable claims history.
To address the challenges that brokers face when selling LTC coverage in this tough marketplace, Worldwide Facilities has several recommendations, which includes being prepared to work hard for every account.
"This means remarketing, comparing coverages, preparing proposals and developing alternatives to assist clients in their buying decisions," said Connelly, adding that being proactive and getting full underwriting submissions in front of underwriters early is likewise key. "The optimal time for a successful submission of a risk in a hard market is 120 to 150 days ahead of the coverage period for new submissions and 90 days for renewals."
Brokers should also know that when they're submitting businesses that have had many claims, they shouldn't rely on loss runs alone to tell the whole story.
"If necessary, explain certain claims situations when submitting an application so the underwriter or carrier can better understand the issue and won't automatically decline the submission," explained Connelly.
Other tips that Worldwide Facilities has for brokers working in the LTC space include establishing a renewal process that identifies in advance specific markets to approach and alternatives if a submission is declined or if terms are unacceptable, as well as contacting underwriters ahead of time to see if any specialty or supplemental coverage forms, questionnaires, or applications are required. You should also review reserves on all open claims with the adjuster in advance to guarantee accuracy.
Finally, partnering with a broker who knows the ins and outs of the senior living industry is another way that professionals can pinpoint potential risks and help their clients minimize their exposure to claims. In the same vein, brokers should aim to work with a wholesaler who has access to a broad swathe of senior living markets as well as long-standing relationships with carriers in this industry, such as Worldwide Facilities.
"All indications for 2020 point to a challenging senior living insurance market that will continue to pose issues for brokers in building and retaining their LTC insurance book of business," said Connelly. "To ensure the best possible options and terms for clients, your best line of defense is to submit complete and detailed submissions early and to work with a wholesaler who has industry expertise and market access to a wide range of senior living carriers."
Click here to read Worldwide Facilities' "Market Report: 4 Trends Having a Big Impact on the Long-Term Care Insurance Market."