The "sloppy" mistakes that lead to life insurance agent lawsuits | Insurance Business America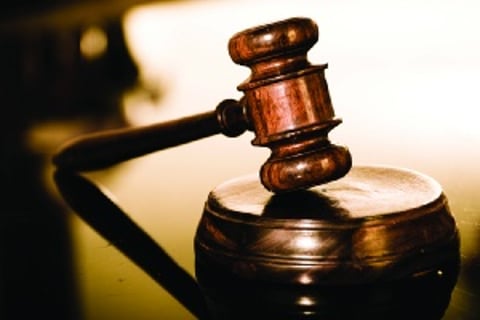 Working as an expert witness in life insurance claims denial cases for more than 15 years, Jim Bullock of the Peel Institute has seen his fair share of agents forced to defend their actions in court after a client was denied payment. The number one thing that lands life insurance agents in the witness box? Sloppy work on initial applications.
"I see maybe three cases a week where agents are being sued for all sorts of things," Bullock told
Insurance Business
. "The most common thing that comes up is that the agent didn't administer the application form diligently. Agents are sloppy when it comes to helping clients answer the questions."
Bullock, who is himself a life insurance broker, says too many agents fail to ensure that application questions are answered both correctly and accurately. In one case, the defending agent left blank the name and date of the last doctor the client had seen. When the applicant died, his beneficiary was denied payment and subsequently sued the agent.
There wouldn't have been a problem if the agent had done his due diligence in filling out the form in its entirety, Bullock said.
"There is an answer to every question. You just have to find it," he stressed. "In this case, the answer may just be the doctor who delivered you when your mother gave birth—but there is still an answer."
Agents should also train themselves to recognize any answers that may not represent the full status of a client's health.
Questions such as "Have you ever been diagnosed with an eyes, ears, nose or throat disorder?" trip up both clients and agents, as they fail to consider simple things like strep throat or a glasses prescription—two things that could potentially lead to claims denials down the road.
In fact, too many "no" answers should be a red flag to agents.
"When I see applications with a bunch of 'no's, I say B.S. They're just not digging hard enough," Bullock said. "On the other hand, the insurance company smiles because when that person dies, they can upset the claim."
Of course, insurance agents may end up in court despite doing their due diligence from start to finish. Agents are the obvious target for a lawsuit when angry beneficiaries are denied payouts, and as such, they must be prepared to defend themselves.
In Bullock's experience, the primary difference between agents who defend themselves successfully and those who are not so lucky is meticulous documentation.
"To be considered credible in court, agents are held to the same standard as an accountant or lawyer," he said. "Every time you meet [with a client], make a note of who said what and what they promised to do. If you don't do that, the judge will ignore everything you have to say."
You may also enjoy:
"Are you an agent or a broker? It matters in a fiduciary duty lawsuit"
"Hub International unscathed in fiduciary duty lawsuit"
"Workplace lawsuits: 2014's biggest risk revealed"