Experts offer solution to continuous loss trend | Insurance Business America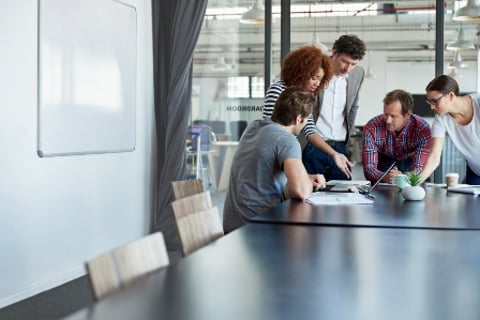 Slips, trips and falls and strains/sprains from manual material handling (lifting, carrying, moving objects) are the arch nemeses of businesses in the hospitality sector. They sound simple, but they continue to drive loss trends in the industry – especially when it comes to workers' compensation insurance.
Improving workplace safety and risk management takes a lot of time and investment. It's a cultural necessity that needs to be implemented throughout an entire organization in order for it to take hold.
There's a well-known management philosophy of "what gets measured, gets done," which means regular measurement of safety performance, results and reporting keeps managers focused on and held accountable for safety efforts. While that saying is open for debate, it could hold some sway with regard to workplace safety, according to Richard Bladek, national underwriting manager at Starr Insurance Companies.
"If management takes a little bit of time every day to do walk-around surveys and talk to employees about safety and risk prevention, it could really help with loss control," Bladek told Insurance Business. "It creates a culture of management caring about the welfare of the workforce, which then incentivizes the workforce to apply appropriate safety measures.
"Having corporate level support will assist individual hotel or restaurant managers in creating a culture of safety within their individual locations, but it's still very much a grass roots effort as well. It needs to reach a point where individual workers are making safe decisions and actively demonstrating safety awareness and concern for the safety of other workers. It takes a lot to develop that culture, and once it's developed, it has got to be maintained."
The problem is, hospitality businesses traditionally experience high turnover of staff. When new management takes over or new staff members join a team, it can have a significant effect on a company's safety culture, making continuity a constant challenge. That's why it's important for safety and risk management to be an ongoing conversation, according to Kirby Utt, loss control consultant at Starr Insurance Companies.
"Businesses like restaurants and hotels can't just allocate time for a safety meeting once a month and allow safety to be less important the rest of the time and expect the frequency or severity of worker injuries to decrease," Utt said. "It's very important for management to provide the leadership and training to help the workforce understand how safety benefits them and how it's worth the effort to incorporate safety into how they do their jobs.
"Lots of employee handbooks mention disciplinary action for violating company safety rules. That's how you create a negative safety culture because employees link safety to punishment. If they take a risk or have a near-miss, they won't report it because they don't want disciplinary action taken against them for violating a company safety rule. A strong workplace safety culture will erase that stigma. A good place to start is by getting employees involved such as with a safety committee, which can conduct walk-through safety surveys and provide constructive feedback to management and peers."
Slips, trips and falls can be the result of a wet floor, a loose tile or an uneven seam between two surfaces. These things don't scream 'DANGER!' but they do result in significant injuries to workers and losses for the hospitality industry every year. Implementing actions to identify workplace safety deficiencies and taking reasonable actions to reduce future exposure to injury is vital, Utt added.