Hurricane Harvey could stifle hotel room growth: Expert | Insurance Business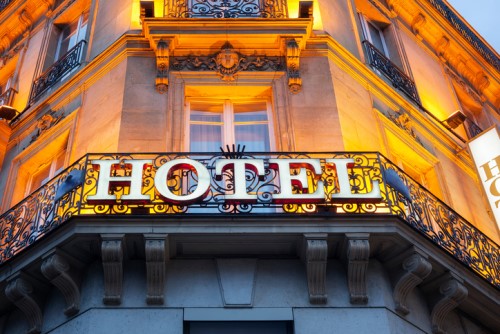 A hotel industry expert believes that Hurricane Harvey could potentially destroy a year's worth of new hotel room developments.
Speaking to participants of the Southern Lodging
Summit
in Memphis on Wednesday, STR senior vice-president of strategic development Jan Freitag compared the damages caused by previous severe weather events to Harvey.
Celebrate excellence in insurance. Nominate a worthy colleague for the Insurance Business Awards!
"Katrina was so strong that on a national level we saw a decline in room supply, which we've never seen before," Freitag said. "Always goes up. Always building more rooms. But the impact of Katrina was so strong, and I'm very, very curious to see what Harvey does."
Freitag said that Katrina forced the closure of some 24% of Louisiana's hotel rooms for a year. If Harvey causes just as much damage, "the US supply number's going to decrease by 2%," he explained.
Learn more about flood insurance at the Future of Flood Summit being held in Miami, Florida on November 16. Click here for more details and to register.
STR's predictions for 2018 project a 2.1% increase in room supply and a 2.3% increase in revenue per room, reported
USA Today
.
The forecast, Freitag said, is "probably going to be wrong," thanks to Harvey.
"I did some quick and dirty math and there's a very high likelihood that room supply in the United States is not growing as quickly as we had projected, just because of the impact on the hotel space in Texas and now unfortunately, Louisiana as well," he added.
Freitag said that due to the hurricane, conventions will have to relocate as efforts to rebuild the flood-damaged hotels get underway.
"The big groups that have already suggested that they wanted to meet in Houston, I think they'll go to other cities. Beneficiaries could be Nashville, Orlando, Atlanta, Chicago and Memphis," he explained.
"The other question is when is it going to recover. Are you going to find anybody to rebuild those hotels? Chances are mold is going to be a huge issue. We had this at the Opryland Hotel in Nashville after the flood in 2010. You basically have to rip out everything down to the studs and rebuild everything. Where are you going to find people if they can't live in the city?"
Related stories:
Harvey's havoc 'extremely challenging' for brokers
Hartz Hotel reports guest information exposed by data breach