Illinois judge rejects 17 pandemic business interruption cases against insurer | Insurance Business America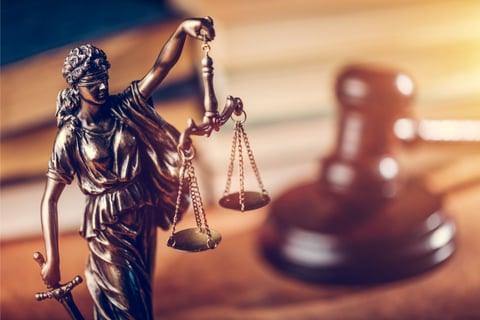 An Illinois judge in the Circuit Court of Cook County has rejected 17 separate business interruption insurance lawsuits against the insurer Society Insurance before they even had a chance to go to trial.
On August 24, Circuit Judge Moshe Jacobius held that Society Insurance – a Wisconsin-based insurer that primarily serves the hospitality industry in the Midwest – has no obligation to offer coverage under the policies in those claims.
The lawsuits were originally filed in February; the plaintiffs had claimed that Society's policies did not have exclusions for viruses and pandemics yet the insurer refused to cover COVID-19-related business interruption claims. Back then, a federal court judge rejected Society's bid to dismiss the lawsuits.
Read more: US business interruption ruling doesn't go insurer's way
However, Judge Jacobius found that in the 17 suits, the policies provide no coverage for the income the businesses lost or the extra expenses they incurred as a result of contamination and product spoilage during the pandemic lockdown orders. He also turned down all claims of bad faith against Society, Chicago Daily Law Bulletin reported.
The various bar and restaurant owners that filed the lawsuits claimed that Governor J.B. Pritzker's stay-at-home orders in March 2020 led to considerable business income losses and disruption to their normal operations. But Society argued that the businesses could still be accessed for carryout and delivery – a position Jacobius agreed with, since the businesses did not allege any damage outside their premises which would have forced civil authority to prohibit access.
The plaintiffs had also maintained that because the particulates which cause COVID-19 are easily transmittable among people, surfaces, and properties, it is "highly probable" that the infectious particulates are present at their businesses. When Society denied their claims, the plaintiffs filed a complaint for declaratory judgment, requesting the court to declare their losses being covered under the business income, extra expense and civil authority provisions of their policies.
Society had filed a counterclaim, maintaining that there is no coverage for pandemic-related losses in its policy. The insurer argued that "physical" loss requires tangible loss, and that intangible damages – such as economic value reductions – do not constitute "physical" loss. Jacobius ruled in favor of this counterclaim.
"Loss and loss of use do not mean the same thing. By way of illustration, the loss of a car does not mean the same thing as the loss of use of a car. Ask any grounded teenager… Under the policy in question, a physical loss is a sine qua non of coverage. A loss of use without physical loss doesn't count," the judge wrote in his decision.