In-N-Out Burger hits Zurich over nine-figure policy | Insurance Business America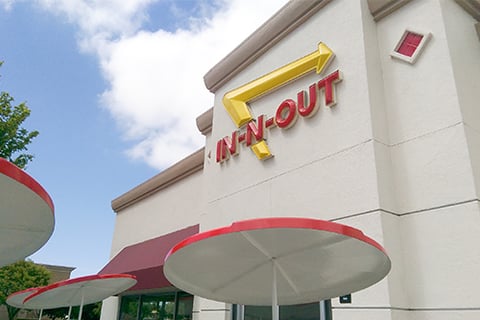 Zurich American Insurance Company is being sandwiched between a rock and a hard place, as it faces a lawsuit from Californian fast food staple In-N-Out Burger.
The burger chain is suing its insurer for breach of contract – the latest in a recent string of business interruption-related lawsuits following the lockdowns implemented in response to the COVID-19 pandemic.
Read more: Farmers Insurance denies business interruption claim the same day it was filed, faces lawsuit
California governor Gavin Newsom ordered all restaurants – including In-N-Out – to shut down dine-in operations in an attempt to stem the outbreak on March 17. Despite this, In-N-Out's drive-thru lines remained open during the lockdown.
In its lawsuit, In-N-Out said that Zurich American erred in denying claims involving the pandemic. The fast food chain maintained that it carries an "all risk" policy that specifically includes "entirely unknown and novel risks that may arise which were not previously considered by the company." In-N-Out also disclosed in its filing that its policy is capped at $250 million.
Zurich American denied In-N-Out both over the phone and in writing on May 29, the restaurant alleged in its lawsuit.
Eater reported that In-N-Out currently has more than 300 locations across six states: California, Oregon, Nevada, Arizona, Texas, and Colorado.
Many restaurant owners have been denied business interruption insurance coverage by their insurers in the wake of the pandemic, and the business lockdowns it forced. The issue is so great, that even famous American restauranteurs and chefs have banded together to form an organization called the Business Interruption Group (BIG).
Read more: Insurance battle turns out lights in Times Square
BIG recently participated in a protest event in Times Square, New York. Together with the Times Square Alliance, and the NYC Hospitality Alliance, participating businesses in the famous commercial intersection staged a "lights out" protest to bring awareness to the issue.