Insurance battle turns out lights in Times Square | Insurance Business America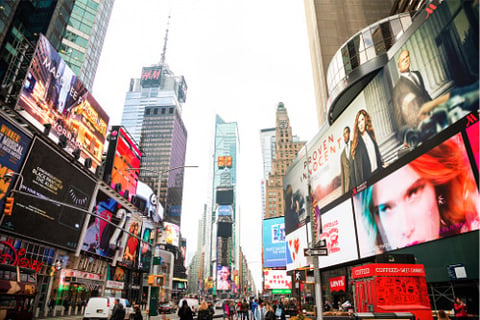 New York's Times Square – known for being littered with brightly colored billboards and advertisements– went dark last night, as business groups staged a protest against denied business interruption insurance claims.
The business groups that participated in the lights out protest included the Business Interruption Group (BIG), the Times Square Alliance, and the NYC Hospitality Alliance. The three hope that the act would call attention to businesses whose interruption claims related to the COVID-19 pandemic have been denied.
"This is to symbolically show that the insurers are turning the lights out on businesses," BIG general counsel John Houghtaling told CNN.
Houghtaling created BIG, together with restauranteurs such as chefs Thomas Keller and Wolfgang Puck, in an effort to push for business interruption payouts for affected restaurants.
Read more: Calls for business interruption insurance cover for coronavirus grow louder
"Insurance companies across the country have denied coverage," the attorney added. "[Claims] have been uniformly denied regardless of policy language -- they've just said they don't cover it."
CNN reported that the blackout lasted for one minute. After the planned blackout, local business leaders were joined by Whoopi Goldberg, chef Eric Ripert, and others in a video message, which called for the federal government and insurers to support businesses impacted by the pandemic.
"Businesses like mine in New York, and businesses large and small across America paid year after year for insurance to protect the livelihood of our business families and suppliers that are part of us," Ripert, who owns the fine dining restaurant Le Bernardin in New York, said in a statement. "We are at a critical inflection point in which the insurance companies and the federal government can change the course of history, our citizen's economic health and well-being on a grand scale."