QBE, Tangram collaborate to create janitorial insurance program | Insurance Business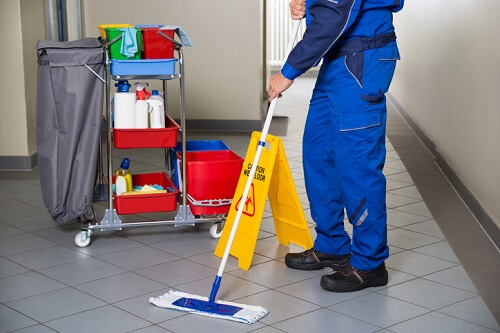 QBE
North America and Tangram Insurance Services have formed a strategic program alliance that will provide products to commercial building service companies.
Specifically, the partnership will offer tailored insurance programs to companies that serve janitors, painters, paper hangers, carpet cleaners, and other related building service businesses.
The new Janitorial Program expands QBE North America's P&C market segment, a release said, and would allow the insurer to easily deliver its specialized expertise to the niche janitorial industry.
"We are thrilled to partner with Tangram Insurance Services to offer a program specialized for commercial janitorial and building service businesses," said QBE North America senior vice-president, head of programs Glenn Skrynecki. "The combined offering exemplifies our commitment to offer integrated solutions tailored for our customers' needs."
According to a release, the Janitorial Program offers an integrated insurance solution that includes a wide range of coverages, such as general liability, commercial auto, property, inland marine, and crime. The program also provides the ability to write coverage as a package policy with coverage extensions that are automatically included, designed especially with janitorial and building service businesses in mind.
The program is currently available in 27 US states, with plans to expand into other regions.
"We are excited to offer janitorial organizations and other building service companies a state of the art insurance package solution," commented Tangram Insurance Services president Rekha Schipper. "We will provide necessary coverage and services for their specific types of operations. QBE is a great program partner and will be integral to bringing this to the marketplace."
Related stories:
QBE North America names new COO
Reported costs of cyberattacks are 'tip of the iceberg' – QBE