St. Paul restaurants hit with ADA lawsuits | Insurance Business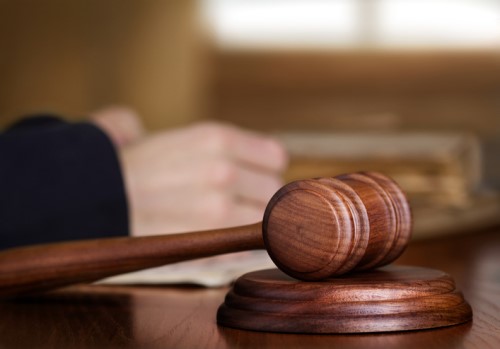 A number of restaurants and similar establishments in Minnesota have recently been served lawsuits that allege that they are in violation of the federal Americans with Disabilities Act (ADA) – a move that business owners in the area have described as a "shakedown," or "legalized extortion."
Although Minnesota legislation was passed months ago to limit ADA lawsuits, a significant number of small businesses in St. Paul received legal notices last month informing them of their supposed violations. The lawyer responsible for many of the suits claimed that the businesses had 27 years (since the enactment of the ADA) to make their parking, restrooms, and entryways more accessible to PWDs.
Celebrate excellence in insurance. Join us at the Insurance Business Awards in Chicago on October 26.
"In light of all the publicity this has received, I find it harder and harder to accept pleas of ignorance by noncompliant business owners," lawyer Patrick Michenfelder of St. Michael told Pioneer Press.
Many business owners chose to settle rather than fight.
"There were so many people that settled, I was really shocked," said Brenda Lamb, owner of Candyland in downtown St. Paul.
"I've been in business 55 years; I've never experienced anything like this," said David Leventhal, who owns Highland Park's Cecil's Deli. Leventhal chose to settle one claim filed by a different lawyer, only to be served another. While he admits that his establishment is noncompliant with the ADA, he contended that the fixes needed for compliance are impossible.
The lawsuits have already claimed one restaurant: the original Red's Savoy Pizza on St. Paul's East Seventh Street. The establishment recently settled an ADA suit, but with the passing of founder Earl "Red" Schoenheider, Red's closed shop for good while it was still trying to deal with compliance.
Reed Daniels, company spokesman, said that for the restaurant's building to meet ADA standards it would require renovations costing six figures – something the founder's children could not realistically pay for. Schoenheider's passing was the final nail in Red's coffin.
During the last session, the legislature – backed by business lobbyists and the state-run Council on Disability – passed a law that said businesses must first receive a letter before being sued over ADA compliance. This would give those establishments 60 days to fix things before a lawsuit could be filed against them.
Related stories:
Officials investigate café in connection to death of ESPN broadcaster's wife
Restaurant owner adds insurance surcharge to bills