Two TX-based businesses file bad faith lawsuits against Travelers | Insurance Business America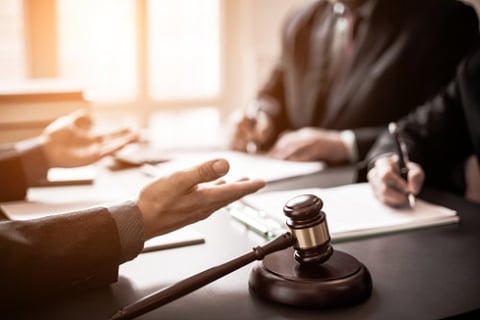 Two businesses in Texas have each filed lawsuits against Travelers Indemnity Company, accusing the P&C insurer of rejecting their damages and business interruption claims without investigating.
The plaintiffs for the lawsuit are Dallas-based restaurant Salum and Houston-based Frosch International Travel. Both their lawsuits were filed by Fears Nachawati Law Firm.
According to Salum's lawsuit, Travelers defended its denial for the restaurant's claim by stating the policy specifically excluded losses caused by "bacteria and viruses." However, the "Deluxe Coverage" policy contains no such language, it states. The lawsuit also said that Travelers claimed that Salum has not suffered because restaurants are allowed to sell food to-go, even though Salum has never offered takeout service.
In Frosch's lawsuit, the company cited that its policy would "pay for [T]he actual loss of business income … sustain[ed] due to the necessary 'suspension' of your 'operations.'" The policy also allegedly promised to pay for additional coverages, such as damages that occur when a business is closed by civil authorities – such as the mandatory closure ordered across the US in the wake of the pandemic. But Travelers claimed that Frosch had not suffered a "cessation of business" because it was still open and had not sustained property damage, the lawsuit said.
"This is the definition of bad faith," said Matthew McCarley, a trial lawyer with Fears Nachawati, in a statement. "Insurance companies like Travelers have systematically taken advantage of loyal policyholders, promising coverage but backing out when businesses need them the most."
Both lawsuits seek declaratory judgments that Travelers must honor the policies and cover for the damage claims. In addition, the lawsuits seek damages for breach of contract, violation of the Texas Insurance Code, and breach of Travelers' duty of good faith and fair dealing.
Read more: Travelers fires back against law firm suing for business interruption cover
Travelers provided the following comment to Insurance Business in response to the lawsuits: "We recognize that the spread of COVID-19 has affected many of us in ways we never could have expected, and we are taking many steps to support our customers, agents, brokers and communities during this difficult time. In our standard commercial property policies that include business interruption coverage, we have very specific exclusions stating that losses resulting from a virus or bacteria are not covered."
A week ago, Travelers responded to a lawsuit from another law firm that was seeking business interruption coverage, by filing a countersuit of its own. The insurer is seeking a declaratory judgment under two businessowners' insurance policies that it had issued to the law firm Geragos & Geragos.