Allianz makes reinsurance agreement with Resolution Re | Insurance Business America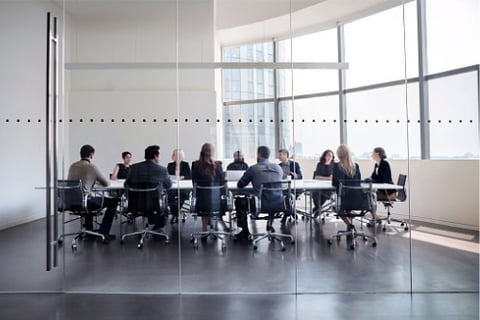 Earlier this week it was rumoured that Allianz SE was in "advanced talks" to transfer a block of Swiss life insurance assets to Resolution Life. Well, the rumours are true and Resolution Life has revealed that its Bermudian reinsurance platform – Resolution Re - has entered into a reinsurance agreement with Allianz Suisse Lebensversicherungs-Gesellschaft AG (Allianz Suisse).
The deal, which has been hailed by Resolution Re's CEO Steve Hales as "the largest European-to-Bermuda life legacy portfolio reinsurance transaction to date", transfers a quota share of 80% of the liabilities of Allianz Suisse's Traditional Individual Life Business, made up of endowment and annuity policies (deferred and in pay-out) relating to coverage for market risks and insurance risks.
The reinsured business is a closed-book of policies that are in run-off, with no new business and comprises CHF4.0 billion (around US$4.28 billion) in total liabilities. The reinsurance transaction has been approved by the Swiss Financial Market Supervisory Authority (FINMA) and covers market risks and insurance risks.
In a Press release from Resolution Life, it was noted that Allianz Suisse will continue to service the reinsured business, while Resolution Re and Allianz Suisse will work together for the advantage of policyholders, as well as the continued successful management of the reinsured policies.
Combined with Resolution Life's Bermuda reinsurance base, Resolution Life currently manages circa US$60 billion of assets, employs over 1,500 people and provides services to around 2.5 million policyholders. Earlier this year, the group completed a circa US$1.6 billion equity capital raise, ensuring it has significant capital to deploy for future growth transactions.
Commenting on the deal, Hales said Resolution Re is delighted to have signed this reinsurance agreement which is "a great example of our holistic approach to managing biometric and asset risks that demonstrates the strength of Resolution Re's global reinsurance offering." He added that he is proud to be part of the talented, diverse team that made this happen and thanked the Allianz Suisse team for their collaborative approach.
Chercher Yang, Resolution Life group head of M&A noted that the transaction was a "real partnership" between Resolution Life and the Allianz Group teams, which worked together through a difficult lockdown period to achieve the inaugural Swiss to Bermuda direct reinsurance agreement. She noted that the group believes this is a strong example of Resolution Life's continued commitment to providing de-risking solutions to primary life insurers globally.
Meanwhile, Remo Cavegn, chief risk officer of Allianz Suisse said: "This transaction with Resolution Re benefits Allianz Suisse, the Allianz Group and the policyholders we serve by allowing us to de-risk the balance sheet while ensuring we continue to provide our customers with safe, long-term financial stability for the duration of their policies. We believe Resolution Re to be the right partner for Allianz Suisse to jointly protect our customers' interests."