Hagerty to acquire collector car transaction specialist | Insurance Business America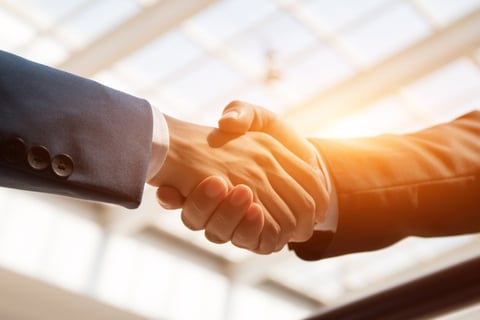 Hagerty, an insurance provider focused on the global automotive enthusiast market, has announced that it has entered into a definitive agreement to acquire all outstanding shares of Broad Arrow Group, which specializes in the transactional segments of the collector car market.
Earlier this year, Hagerty acquired approximately 40% equity ownership in Broad Arrow. Hagerty is now acquiring the remaining 60% of the company for $64.8 million in an all-stock transaction. The deal is expected to close on Aug. 16.
"In addition to being trusted experts in their field, the Broad Arrow Group team shares our ethos of excellence when it comes to customer experience, so we are a natural fit," said McKeel Hagerty, CEO of Hagerty. "We expect our additional investment in Broad Arrow to enhance our growth and profitability over time, as we intend to rapidly scale this part of our overall business."
Hagerty said that the live and online collector car auction industry represents a substantial financial opportunity for the company. Over the 12 months ending June 30, Hagerty saw its members buy and sell more than 300,000 collectible cars for nearly $12 billion in value.
"The Broad Arrow acquisition will provide immediate growth opportunities in a compelling adjacency to the Hagerty ecosystem of products and services serving the vast collectible car market and enthusiasts around the world," Hagerty said.
"After working together for a few months, we saw the compelling value proposition for the two organizations to fully integrate," said Kenneth Ahn, CEO of Broad Arrow Group. "We look forward to serving the collectible car community in the years to come as a part of Hagerty's comprehensive ecosystem of products and services."
Read next: Hagerty names data and information chief
Hagerty Marketplace features an automotive classified platform that connects buyers and sellers. It also provides access to Hagerty's portfolio of automotive-focused offerings, including Hagerty Media and Hagerty Valuation Tools. In April, Hagerty acquired Speed Digital, a provider of cloud-based technology for dealers, auction houses, collectors and enthusiasts.
Broad Arrow will host its first live auction in Monterey, Calif., on Aug. 18 in conjunction with Hagerty's Motorlux event (formerly McCall's Motorworks Revival). The auction will feature 90 automobiles.
Broad Arrow founders Kenneth Ahn, Alain Squindo, Ian Kelleher, Donnie Gould, Barney Ruprecht, Alexander Weaver, David Swig, Karstjen Le Blanc, Ramsey Potts, Madeline Baker, and Mike Mortorano, along with their colleagues, will become a part of the Hagerty team as part of the deal. Ahn will continue to lead the team as president of Hagerty Marketplace.