What's driving M&A transaction trends in the P&C sector? | Insurance Business America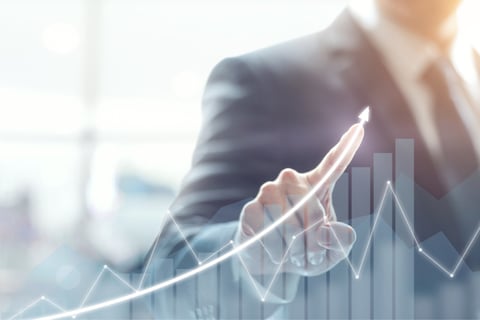 The volume of mergers and acquisitions (M&A) involving property and casualty (P&C) insurers was down substantially in 2021 from the level reached in 2020, but the total value of transactions increased slightly.
According to Conning's strategic report, 'Global Mergers & Acquisitions in the Insurance Industry: 2021 Insurer Edition,' there were 68 global transactions involving P&C insurers in 2021, down from 124 global transactions in 2020, but the total deal value in 2021 crept up slightly to US$29.5 billion. In total, there were seven billion-dollar-plus P&C transactions announced last year, which was an increase from 2020. Of the 68 M&A transactions reported in 2021, 45 involved US entities, with a total deal value of US$9.7 billion.
The largest transaction to close in the P&C space last year was Covéa's US$9 billion acquisition of PartnerRe. The original deal was parked in May 2020 due to COVID-19 and the "unprecedented conditions and significant uncertainties threatening the global economic outlook," but the two parties revived the same transaction and closed the deal in December 2021. Another significant deal was Brookfield Reinsurance's US$5.1 billion swoop for American National, which closed in August 2021, and marked "a significant milestone in the continued expansion of [Brookfield's] insurance business".
Read next: What to expect from insurance M&A in 2022
According to Steve Webersen, managing director of insurance research at Conning, there were several trends that impacted the volume and values of M&A transactions involving P&C insurers in 2021.
"We're in this period of substantial growth in just about every line of business in the P&C sector," said Webersen. "It's being led by [hardening in] commercial lines and is much more pronounced in some of the more challenging lines – like commercial auto, directors and officers (D&O) liability, and cyber – where the rate increases are pretty substantial. That is definitely having an impact and there's a spill over into the M&A market because companies are finding attractive organic growth opportunities, and they're perhaps not at a point where they want to be distracted by M&A or inorganic growth opportunities.
"To put it in context, the growth that we're seeing across pretty much the entire P&C industry – we haven't seen that kind of growth in about 20 years, so it's a substantial market, and we see that continuing into 2022. Our expectation is that the level of M&A transactions is likely to remain muted in 2022 because of the market conditions. There are plenty of organic growth opportunities with all the rate increases in this attractive market."
Read more: High Street Insurance Partners makes 100th acquisition
In a hard market, insurers sometimes look to shed particularly challenging lines of business if they cannot see a way to correct their portfolios and return to adequate profitability. However, Webersen said there were far fewer divestments in the P&C arena than there were in the life and annuity space, where there's been "a booming trend" in recent years of companies shedding blocks of business, certain products, or entities where they're consuming a lot of capital.
"We've seen a lot less of that on the P&C side," he told Insurance Business. "The transactions that we've seen have really been more sales of the entire company, as opposed to: 'Oh, I don't want to be in this business, I'm getting out.' But there have been a few reinsurance transactions, not M&A transactions, where companies have gone out and used loss development covers and things like that to protect against future adverse developments on certain books of business where they perceive there's a problem."
Another big M&A theme that Webersen identified was a significant collapse in evaluations for insurtech companies. Since personal lines insurtech giant Lemonade acquired the telematics-powered auto insurer Metromile for US$500 million in November 2021, its public stock performance has withered, and that underperformance has continued through the first quarter of 2022.
"It's not dissimilar to what you see in a lot of the technology space," Webersen commented. "We've definitely seen it in insurtech, where the valuations for some of these public companies were down 75-90% in 2021, which was huge underperformance in a year when the market was quite strong, and that's continued so far in 2022.
"We've seen previously announced SPAC acquisitions - special purpose acquisition companies buying and merging with insurtech companies, which have since been cancelled or discontinued. Companies are needing to look elsewhere for financing, which probably means either going back to private sources or resorting to M&A transactions. We've seen a couple of those deals in early 2022, but it's still pretty quiet in the transaction market."