ArgoGlobal tie-up to transform cargo insurance market | Insurance Business America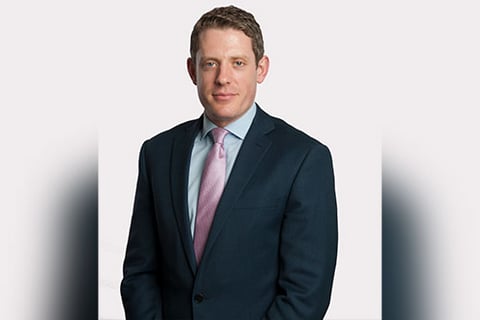 The spot freight market has changed exponentially in the past few years thanks to the introduction of new technology. As the industry has transformed, so have its insurance needs, but unfortunately insurers have been slow to catch up.
For the past five to 10-years, securing insurance for the spot freight market has been a cumbersome and costly affair for shippers, brokers and insurance carriers. As a result, a significant volume of spot freight goes uninsured or underinsured every year. This is something that ArgoGlobal, a division of specialty re/insurer Argo Group, hopes to fix with its backing of Loadsure, a managing general agency (MGA) and Lloyd's coverholder that provides a digital end-to-end solution for the spot freight industry.
The origin of the exciting new partnership stems back to 2017, when Jon Hamilton (pictured above), head of cargo underwriting at ArgoGlobal, initiated a review of ArgoGlobal's cargo business to see how they could "better shape [the division] for the future" and make it more sustainable. He commented: "The London market for cargo insurance had been under a lot of pressure for the preceding three or four underwriting years, and it was a challenging environment to operate in.
"We felt that any improvement we made had to involve technology. The cargo market had been a bit of a laggard in that respect. We didn't really see at the time how the market was going to suddenly make the leaps forward in technology that we thought might be required to add a bit more of a value proposition to our business as ArgoGlobal, as well as the market. So, we started looking around for areas of the market that we thought could be a nice fit for digitization and where technology was really shifting and moving the needle."
Read next: Championing the public sector
Enter Johnny McCord (pictured below), a long-time spot freight insurance broker with an idea of how to integrate cargo insurance with freight and logistic industry electronic platforms and marketplaces. His idea to launch Loadsure, a digital solution that provides access to integrated insurance services and all-risks coverage in the spot freight market, struck a chord with Hamilton and the ArgoGlobal team, who at the time were "very focused on delivering technology solutions" into the cargo insurance marketplace.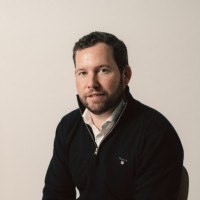 ArgoGlobal entered into partnership with Loadsure in 2018 to provide capacity and support for its development, and to help it through the Lloyd's of London coverholder approval process. In December 2019, Loadsure became the first full digital MGA in the London marketplace, and, by February 2020, the pair had launched a new insurtech offering for the US spot freight industry – one that they hope to expand out globally in the future.
"I've spent most of my career in the North American logistics space, and it became very clear to me that the insurance market wasn't keeping up with the digitization in that market," McCord told Insurance Business. "Therefore, a lot of the industry was woefully underinsured because the traditional methods of selling and buying insurance were not keeping up with the way that the transportation industry was developing. It was a bit like trying to put a triangle into a square - it would fit but wouldn't actually meet all the requirements.
"In North America, over 80% of goods moved on the spot freight market are either uninsured or underinsured – and that was creating a number of material risks for stakeholders in the industry. From our perspective at Loadsure, our goal was to relieve some of these pain points using technology, and also address the way that technology can enhance the purchasing of insurance and also the claims handling."
Read more: Chief underwriting officer heads for Argo exit
Loadsure offers a simple, one-click all-risks insurance product for the majority of cargo across North America that integrates with the existing load board platforms used in the freight and logistics industry. The platform allows customers to view a quote on a load board and click to purchase. It then handles the entire insurance process, including onboarding, risk management, underwriting, policy management, invoicing, payment, and digital claims handling and settlement direct to the customer.
"It's been a number of years now that Argo as a group across all of its platforms has seen the value that technology can bring," Hamilton added. "It's already totally shifted in terms of the product lines that are using technology to access and serve markets and add value to clients across the world.
"For us, it was a great opportunity to work with Loadsure on something that we think is totally unique, and it extends the strategy for ArgoGlobal in terms of harnessing technology to access new markets, which in a specialty insurer is pretty key. We think it's a great partnership. We think the concept behind it, and the relationships that are there are really going to serve that spot freight market very well, and there's no reason why that can't expand out globally in the future."