Charles Taylor expands maritime team | Insurance Business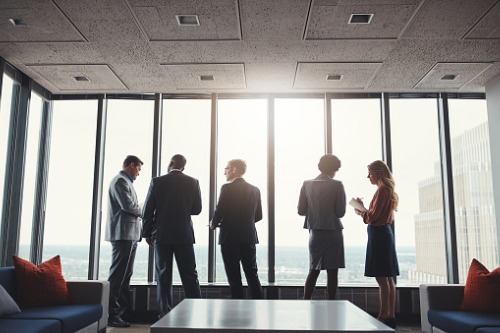 Charles Taylor has announced the expansion of its Marine Technical Services team with the hiring of five marine surveyors and a global operations manager. The company said that the appointments broaden its Marine Technical Services team's US footprint and deepens its expertise in all areas of marine surveying.
John Poulson, Sean Murphy, Capt. Glenn Walker and Peter Poulson will join the company as senior marine surveyors. Lillian Aquilia will join as operations manager. They will operate from Charles Taylor US locations in New York, Boston, Savannah and San Francisco. All five appointments are effective immediately. A senior technical director will be joining the team in the UK effective July 31.
"The addition of these highly qualified marine professionals brings decades of hands-on and institutional experience to our growing team," said Kuhrt Wieneke, president of Charles Taylor Marine Technical Services – US. "We're excited to lead the market in the evolution of surveying with the use of technology and efficient processes built upon unsurpassed industry knowledge."
John Poulson has more than 40 years of experience in marine engineering, surveying, consulting, claims and loss prevention. He has held various leadership roles for the coordination and oversight of global marine surveying and consulting operations, quality control and dispute resolution.
Murphy is a chartered engineer and naval architect. He has seven years of experience consulting on a range of maritime and engineering matters focused on mitigating incident risk.
Walker is a master mariner and maritime surveyor with 25 years of experience serving the US Merchant Marine and the yachting industry for commercial, government and private vessels. He has expertise in project and personnel management, crew mentoring and vessel operations.
Peter Poulson is a USCG-certified marine engineer and surveyor. He has extensive passenger vessel experience in the Antarctic with CMI and on ultra-deep-water drilling ships.
Aquilia has been responsible for the centralized coordination and instruction of surveyor attendances on behalf of underwriters including H&M, P&I, vessel owners, cargo and other marine concerns.