US group P&I club manager selects first woman CEO | Insurance Business America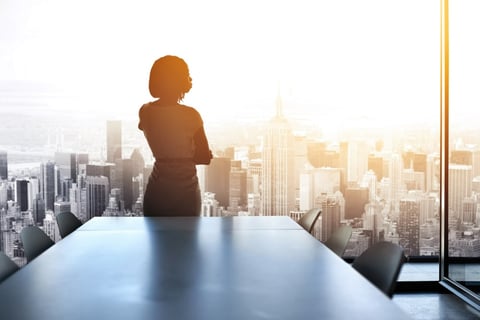 Shipowners Claims Bureau (SCB) - the managers of the American P&I Club – has announced the promotion of current deputy chief operating officer, Dorothea Ioannou, to the role of CEO.
A release noted that this appointment marks the first time a woman has been selected to serve as chief executive of an International Group P&I club in its 167-year history. Ioannou succeeds Joe Hughes, who will step down from the role on August 01, 2022.
"I am thrilled and excited with this new appointment, which as a woman carries with it not only responsibility and significance for our organization, but also, as a first in the P&I sector, for the marine insurance industry in general," said Ioannou.
Ioannou joined the then-newly formed SCB Hellas in 2005 as a claims executive, following a career in legal practice and insurance broking. She later served as general manager of the Hellas office in 2009, as regional business development director in 2013, and as global director of business development for the American Club in 2015. Ioannou was then tapped to serve as deputy chief operating officer of SCB and secretary to the American Club in 2020.
Read more: American Club manager announces senior appointments
Also as part of the firm's leadership shuffle, SCB chief operating officer Vince Solarino will step down from his role, to be succeeded by Dan Tadros, current chief legal and compliance officer.
"The recent years during which I have had the privilege of serving SCB, the American Club and EOM have been enriching, not to mention educational, quite nicely dovetailing my time as a maritime lawyer. I am excited about and look forward to assuming my new responsibilities as SCB's COO over the months ahead, and to working with my exceptional colleagues across the world in developing future success together," said Tadros.
Current SCB chief financial officer Arpad Kadi and chief underwriting officer Tom Hamilton will continue in their respective roles.
"The last 27 years have been the most consequential of my professional life," said outgoing CEO Joe Hughes. "The outlook of the American Club was, by common consent, not entirely promising in 1995, but it has enjoyed extraordinary growth and development since then. My colleagues and I take pride in the collective efforts which, over the years, have brought us to where we are today - marine insurers commanding universal respect within the industry."
Hughes also commented that he has every confidence that Ioannou, Tadros, Kadi, and Hamilton "will take the Club and EOM to yet greater success over the years ahead."