The most effective social media tools for insurance marketing: Report | Insurance Business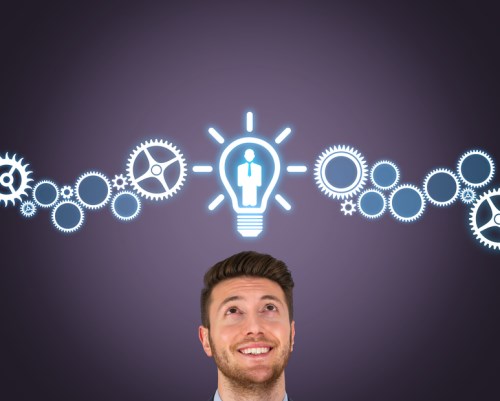 Perhaps driven by the increased number of millennials in insurance, the industry is more active than ever on social media sites, using them to build brand awareness, develop business and engage in customer support.

In fact, a recent survey from insurance software developer Vertafore found that 50% regularly use social media for business purposes.

Those results echo the larger findings of the 2015 Putnam Investment Social Advisor survey. In interviewing more than 800 financial advisors, researchers with Putnam found that 79% of advisors who use social media gained new clients and of those, 29% gained more than $1 million in new assets.

That's up from 66% in 2014 and just 49% in 2013.

While the average industry respondent was active on five social networks, LinkedIn proved to be by far the most successful social too. Roughly 70% of advisors regularly use LinkedIn, primarily to improve their referral networks (65%), connect with peers (59%) and enhance relationships with current clients (54%).

Thanks to LinkedIn's effectiveness, 85% of advisors said they permit employees to access it at work.

That's not to say other social media tools don't play an important role for financial professionals. Facebook led the other three prominent social media sites when it came to cultivating and enhancing current client relationships.

Twitter also ranked fairly highly in acquiring new referrals, with 28% of respondents saying regular tweets helped gain clients.

Google+, meanwhile, ranked near the bottom in all categories and experienced the lowest rate of usage growth among financial professionals.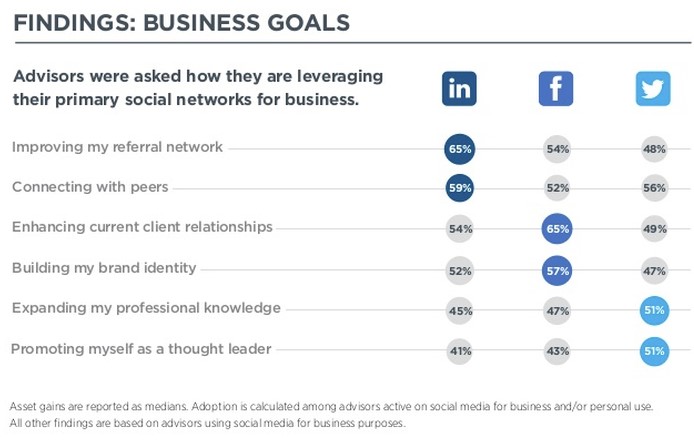 Guy Weismantel, vice president of marketing with Vertafore, noted significant change in how insurance professionals are using social media.

"What we're really seeing is a new era of social selling," Weismantel told Insurance Business America. "Facebook is being heavily used, not just to find out when customers are having birthdays, but to find new customers. This is a huge change and mirrors how other industries are handling social media."

The Putnam study also dispelled certain myths about social media use – primarily that only young industry professionals use these tools to promote themselves and expand business.

The typical respondent to the Putnam research was:
A 44-year-old male advisor with 10 years of experience
Runs a book of business worth $80 million
Gained an average of $1.8 million of client assets using social media.
Related stories:
Bad news, insurance companies – your customers don't really like you
Marketing guru beats drum for "growth hacking" as a marketing strategy