Howden CEO "on cloud nine" over transformational TigerRisk deal | Insurance Business America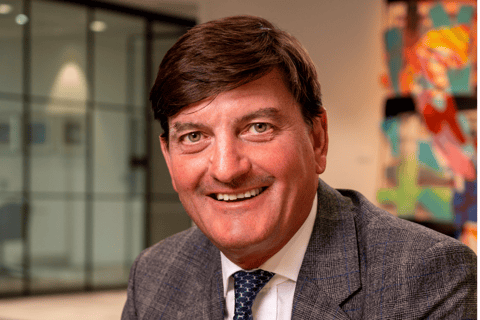 A mega deal has sent shockwaves through the global reinsurance brokerage market.
On Thursday, June 09, Howden Group Holdings announced its acquisition of TigerRisk Partners, creating what the two entrepreneurial firms believe is a "much-needed fourth global player in the reinsurance market". Together, the combined businesses will have an enterprise value of $13 billion, employing 12,000 people across 45 countries.
UK-based Howden Group is an international insurance intermediary, comprising of Howden, a global insurance and reinsurance broker, and DUAL, one of the world's largest MGAs. The group's acquisition of US-based TigerRisk Partners, a major reinsurance broker and risk/capital management advisor, will enhance the scale and depth of Howden's reinsurance and capital markets offering, consolidating the firm's position as a global insurance intermediary.
"We've done a lot of deals in our time, and I've never had such a positive reaction from such a broad breadth of people - from insurance companies, CEOs, competitors, people in the capital market, and journalists," said David Howden (pictured), CEO of Howden Group. "Everyone's saying: 'Wow, wow, wow, this really is a transformational deal!' It's taking my breath away; I'm on cloud nine."
A potential merger between Howden Group and TigerRisk Partners has been on the cards for four or five years, because the two firms share a similar entrepreneurial DNA and culture, and they have very complementary business strengths. However, "the timing wasn't right" until now, according to Howden, who alluded to some of the recent consolidation success and failures between major global players – for example, Marsh's acquisition of JLT in 2019, Aon and Willis Towers Watson's failed merger in 2020-21, and Gallagher's acquisition of Willis Re in December 2021.
"We became one of the largest insurance brokers in the UK after our acquisitions of A-Plan Group and Aston Lark, and it was just obvious to us that now was the right time to come together with TigerRisk to create a real new force in the market – but with a very different DNA and culture from our competitors," said Howden. "We have real scale, with $30 billion of GWP and 12,000 people in 45 countries – 3,500 of whom are shareholders in the business. It just had to be now."
Read next: Howden Group delivers "strategic alignment"
The deal has been touted to create "the much-needed fourth global player in the reinsurance market". Both reinsurance units will combine and be known as Howden Tiger, with around 450 reinsurance professionals, nearly $400 million in revenue and $12.5 billion in GWP. Howden Tiger will be led by Rod Fox, executive chairman and co-founder of TigerRisk Partners, and will sit within the Howden broking group and alongside the capital markets business.
"We're very clear that we run an incredibly aligned business," Howden emphasized. "Howden Tiger is going to sit side-by-side, shoulder-to-shoulder with our global broking business. We don't want to create the division that some other businesses have created by completely separating reinsurance and insurance. This is about providing an aligned, strategically cohesive solution for our clients, because there's no separation - our direct clients need capacity, and they need insurance companies to have the capacity to deliver on all the [products and solutions] they need.
"Secondly, our capital markets business is going to sit absolutely alongside the reinsurance business. Why? Because we want to deliver a seamless ability to raise capital for MGAs, MGUs, and insurance companies to deliver the right solution for our clients. So, alignment is absolutely critical, right across the board for us."
Howden isn't focused on being the fourth largest reinsurance broker in the world. In fact, he said "being fourth is not interesting or relevant". Ultimately, his focus is on being "the best".
He explained: "It's about being the best place for talent to come and work, to build their careers over the long-term, and be owners of their own business. Both Howden Group and TigerRisk have that entrepreneurial DNA. We're both start-up businesses, and combined, we now have an enterprise value of $13 billion – that's a big business! I think the difference is around: Who owns that business? Who is building that business? Who is sharing that value? It's our talent – and we want to be the best for them.
"It's also about being the best for our clients. Ultimately, we're a very client-centric business. We're focused on being a breath of fresh air, on always pushing the boundaries, always challenging, not accepting the status quo, trying to find out how we can deliver better, better, better. I think that's why - when you look at both Howden Group and TigerRisk – we're both growing organically and faster than the competition."
Howden Group's acquisition of TigerRisk follows soon after another significant US transaction. In August 2021, DUAL announced the acquisition of Align Financial Holdings – a US-based insurance holding company that owns and invests in best-in-class specialist general agencies and underwriting management businesses. The transaction took DUAL's US market share from around $450 million to over $1 billion, making the US market home to roughly half of DUAL's aggregate business written internationally.
Read more: DUAL CEO sheds light on major acquisition
"That was a very big transaction for us, and it really links with what we're doing now with TigerRisk on the reinsurance side," Howden commented. "If you look at the five really big deals we've done – A-Plan and Aston Lark in the UK, Align and TigerRisk in the US, and Scagliarini in Italy – we've invested $4.8 billion in the insurance, reinsurance, and MGA space since September 2020.
"It helps that we are in this for the long-term. Private equity is looking at returns over three to five-years, public companies are looking at returns by the quarter, but we're looking to build value long-term and we're looking to team up with businesses and entrepreneurs who want to work together."
The CEO admitted "we've done this deal during what we know is one of the most challenging times," where clients and reinsurance businesses alike are struggling with capital market challenges, inflation, a strained geopolitical climate, continued supply chain disruption, and ongoing issues around COVID-19.
"We're focused on being there, building a business, and delivering solutions for our clients. We're not worrying about our own backyard," he said. "I think, because we have that long-term mindset, we can do that. Our business has doubled in size since the start of COVID and we're very excited to see what we can achieve together with TigerRisk."