Farmers Insurance provides sizable grants to US educators | Insurance Business America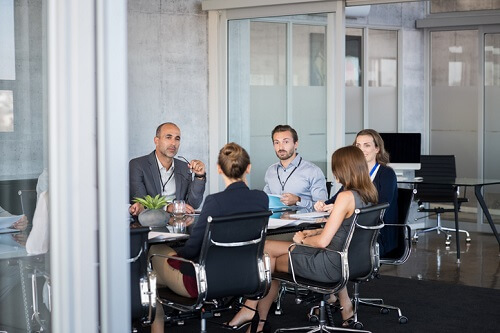 To end 2018 with a bang, Farmers Insurance gave $500,000 in educational grants to teachers across America.
The grants, provided as part of the company's Thanks America's Teachers program, were awarded to five teachers who won Farmers' Dream Big Teacher Challenge. The competition involved a public voting period (which ended November), wherein voters from around the country were invited to select the most "forward-looking" classroom project proposals submitted.
Of the various educational proposals submitted to Farmers, five were selected to each win $100,000 grants:
Ms. Lisa Artusi of Kennedy Academy in South Bend, Indiana; sponsored by Farmers Insurance agent Lu Ann Shaffer
Ms. Shaye Atwood of Tarver-Rendon Elementary School in Burleson, Texas; sponsored by Farmers Insurance agent Joe Jenkins
Ms. Jill Barnes of Valley Elementary School in Jefferson, Maryland; sponsored by Farmers Insurance agent Christina Di Bari
Ms. Jamie Metivier of Tanglewood Elementary School in South Glen Falls, New York; sponsored by Farmers Insurance agent Justin Rickson
Mr. Zachary Morita of Niu Valley Middle School in Honolulu, Hawaii; sponsored by Farmers Insurance representative Melanie Joseph
"It was an honor to surprise five visionary teachers with the funds to help make their dreams a reality and share in the excitement of the students, faculty and community members," said Farmers Insurance managing lead for Thanks America's Teachers Tu-Han Phan. "Their ambitious proposals truly inspired us and the voting public, which led to Farmers Insurance granting $500,000 to support classroom projects ranging from a mobile literacy clinic to one of the nation's only elementary school agriculture curriculums."
Since 2014, Farmers has awarded over $4 million in educational grants through the Thank America's Teachers program.