Quesnay and Farmers Insurance launch women in insurtech competition | Insurance Business America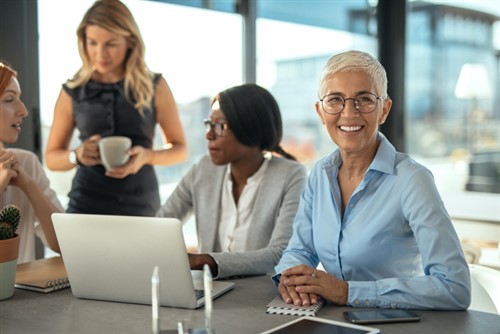 Headlines were made in January this year when PitchBook Data revealed female-led start-ups received an increase in venture capital funding, taking their share from 1.9% in 2016 to 2.2% in 2017, equating to $1.9 billion of last year's $85 billion total investment pot. While that 0.3% increase is something to cheer about, there's still a long way to go with regards to closing the venture funding gap, especially when it comes to women in insurance.
Don't forget to join our women in insurance roadshow in Los Angeles, Chicago or New York.
Innovation consulting firm Quesnay hopes to address this gap with its second Female Founders in Tech competition, which invites women-led tech startups with a tested product to apply for a chance to receive mentoring opportunities as well as financial and marketing support.
The initiative is supported by presenting sponsor Farmers Insurance, alongside supporting sponsors CSAA Insurance Group, Liberty Mutual Insurance, RGAX, and contributing sponsor, QBE. At the end of the four-month competition, following the final event at InsureTech Connect in Las Vegas, five finalists will have the opportunity to partner with Quesnay's corporate sponsors to take their innovations forward in the insurance industry.
"Quesnay's Female Founders in Tech 2018 innovation competition series will kick off with a dedicated insurance track to address the gap among women leaders by recognizing and supporting women-led startups that positively impact the industry," said Jennifer Byrne, co-founder and president of Quesnay, Inc.
"We're pleased Farmers Insurance has joined us as the presenting sponsor of this year's competition. Like us, they're focused on inclusion and diversity and they're really engaged with bringing new thinking, new start-ups and new ideas into the organization and the wider industry. Also, Farmers Insurance is looking to create an environment within the corporate world that encourages technology start-ups led by women to share what they're working on and partner with organizations to build services and products that will benefit the end insurance customer."
Quesnay has been running innovation competitions over a variety of topics for a few years. The firm decided to focus on insurtech this year after identifying disruptive technologies in the insurance market as well as a number of opportunities for start-ups to "augment and improve the capabilities of incumbents," Byrne explained. In their research, Quesnay also found "a real gender gap" among leaders in the insurance industry.
"There are lots of female entrepreneurs out there working in artificial intelligence, blockchain, augmented reality and virtual reality who may be building products and services that could be really interesting, helpful and relevant for the insurance industry, but they might not have even thought about that as an option," Byrne told Insurance Business. "We're working very hard to spread the word to a variety of communities that you don't necessarily have to be defined as an insurtech to be of value to an insurer."
Part of the problem, according to Quesnay, is a lack of mentorship and guidance for female-led start-ups. Mentorship and partnership opportunities are critical components of the Female Founders in Tech 2018 program, given that 48% of female founders cite a lack of mentorship as an impediment to success. Finalists will get a chance to consult with Farmers Insurance and the rest of the sponsors.
"Innovation at Farmers is driven by our on-going commitment to customer experience, which is why we are excited to be presenting sponsor of the 2018 Female Founders in Tech competition," said Jeff Dailey, CEO of Farmers Group, Inc. "We look forward to having a number of our experienced leaders help support the women entrepreneurs and innovators that apply to this year's program."
Female entrepreneurs from around the world can apply for the competition via Quesnay's online platform. Applications close on July 30.