Giving back to the community and to your staff | Insurance Business America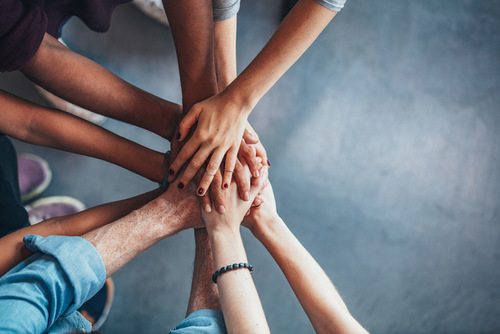 The corporate culture "of giving back to the community and living a healthy lifestyle" is a legacy of an insurer's founder.
Philadelphia Insurance
Companies (PHLY) donated almost $1 million to non-profits last year, while its staff volunteered a combined 26,000 hours, and more than 250 employees participated in race events.
The company's ethos of being active – whether active in the community or physically active – is one of the "strong components" of its culture, said Laura Boylan, vice president of human resources.
"A strong component of our culture is teamwork and PHLY prides itself on working as a team in many aspects," she said. "We hire great people who value the team approach, whether it's in their day-to-day work, in working together to raise money or volunteer in support of charitable organizations, or in cheering on one another at the athletic events many of our employees enjoy."
A "TEAMPHLY brand" was initiated as a way to unite employees when they took part in various company events, Boylan said. But the brand has morphed into much more.
"The TEAMPHLY brand has broadened to represent all facets of our philanthropy and charitable giving and PHLY's commitment to health and wellness for a greater purpose," she said.
"This includes … employee volunteerism, matching charitable gifts, monthly jean day donations, and the TEAMPHLY Participation Program, which rewards employees for participating in walks, runs, bike and other endurance events."
As a leading insurer of non-profit organizations, the company consciously supports the fundraising missions of a number of charities. Cumulatively, since 1980, it has contributed more than $34 million to charitable organizations.
"PHLY's culture of giving back to the community and living a healthy lifestyle began with our founder, James Maguire, Sr.," Boylan said.
The insurer was last year a recipient of the "Healthiest 100 Workplaces in America Award," which is a point of corporate pride.
"Our Bala Cynwyd, PA, headquarters has a state-of-the-art health club which is free to all employees. Employees in offices across the country are eligible for gym membership reimbursements and all employees can take advantage of an extra 15 minutes at lunch for exercise," Boylan said.
"In 2015, PHLY implemented a wellness program that encourages employees to prioritize health beyond physical fitness through biometric screenings, stress management, and other initiatives."
Related stories:
Insurer plants 80,000 trees in conservation effort
ACE Group volunteers 25,000 hours to local communities