Non-profit insurance sector outlook as COVID-19 lingers | Insurance Business America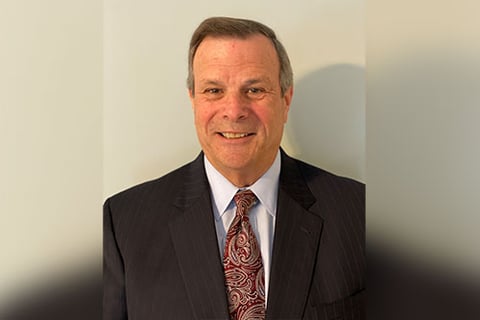 COVID-19 has thrown the world into a state of great uncertainty. How long will the pandemic last? What will the economic damages be? What is the 'new normal' going to look like? For insurance companies, the concerns extend to capital sufficiency, catastrophic risk aggregation, new regulation and compliance requirements, and the potential for costly litigation across multiple insurance lines.
Before the coronavirus pandemic exploded into what will inevitably be one of the biggest events of the decade, the insurance industry was focused on a couple of other buzzwords: the 'hard market' and 'social inflation' being top of the list. While COVID-19 has understandably knocked these issues from the very top of the agenda, they're still equally significant in the insurance industry today – and they impact all lines of property & casualty insurance.
The non-profit insurance sector is one such market that experienced tightening conditions prior to the pandemic. Jim Scardino (pictured), Head of AmTrust's Non-Profit division, commented: "The market was definitely hardening through 2019, with many carriers starting to restrict limits. Where an insured may want to buy $10 million or $11 million of liability limit, carriers who characteristically would have provided that in the past would only offer $5 million. So, there was a reduction in limit as well as some hardening in pricing. This was happening across multiple lines, most notably in commercial auto, where the challenges extend beyond the non-profit sector.
Read next: Non-profits facing hoard of new challenges amid COVID-19 pandemic
"Social inflation is another big buzzword. Some of the legislative acts to revive statutes of limitation in molestation and abuse cases have given some people on the insurance carrier side a lot of concern. We've started to see carriers adjust their risk selection, pricing, and terms and conditions in reaction to those legislative changes. The bigger questions that nobody can answer today are: How will this COVID-19 experience impact social inflation and social expectation? Is it going to intensify litigation or is it going to relent? At this time, we just don't know – but the answers to those questions will dictate insurance pricing and the availability of limit and product moving forward."
Pandemic-related litigation started coming thick and fast through April with many businesses, including non-profits, suing insurance carriers over business interruption coverage. On Friday, April 29, The Simon Wiesenthal Center – a prominent Los Angeles non-profit that advocates for human rights and fights anti-Semitism - filed a lawsuit against its insurer demanding business interruption coverage after stay-at-home orders severed its ability to generate income. This is just one example in a string of lawsuits filed against insurers over denied business interruption claims.
The insurance industry is not only on the hook as a target of increased litigation regarding coverage disputes during and after the coronavirus pandemic; it's also going to have to pay out claims for companies who themselves have been sued over decisions made and actions taken amid the pandemic. That combination, in addition to social inflation – a term used by insurers to describe the rising costs of insurance claims resulting from things like increasing litigation, broader definitions of liability, more plaintiff-friendly legal decisions, and larger compensatory jury awards – will undoubtedly have an impact on insurance market pricing, capacity, and policy terms and conditions.
Read more: Insurer issues "largest ever charitable response" in reaction to coronavirus
The non-profit sector, while benevolent in nature, is just as vulnerable to legal issues and liability claims as the for-profit sector – not only in the context of COVID-19, but in general. AmTrust Financial's non-profit team are well prepared for any challenges that could come their way. Scardino commented: "Our underwriters are career non-profit underwriters, and our claims people are very professional in what they do. Loss control services are also a cornerstone of what we provide for our clients. Our loss control team is tuned into (as best they can be) what this current environment may present as a risk profile.
"While we're no longer making on-site visits, at least for the next few months, we've increased our efforts online with webinars, video presentations and archival material on best practice risk management – and our agents and insureds are all making the most of that. For example, our loss control professionals are reaching out to non-profit clients to advise them on how to secure unoccupied property and how to maintain auto fleets that are not being driven every day. And they're also talking to clients about things like physical distancing. In a non-profit setting, the normal tendency is to reach out, but it's important to remind insureds about the precautions that should be in place to prevent further spread of the virus.
"Nobody knows how this COVID-19 situation is going to play out. We expect many of our in-force policies will generate less premium than we thought they would when we wrote them. And perhaps alongside that, they may have fewer claims than we might have expected because the activity has been lower due to stay-at-home orders. That's an equation that can only be proven over time. At Amtrust Financial, our focus right now is to hold our team together and keep our employees safe, while also staying true and consistent to who we are and what we do. That's the only strategy that makes sense right now."