United Way office faces second discrimination lawsuit | Insurance Business America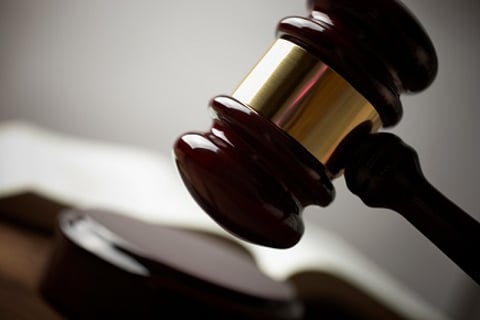 United Way, of Tarrant County in Texas, is facing its second federal discrimination lawsuit, filed by a former vice-president of the nonprofit's human resources department.
Coneisha Sherrod, who was dismissed by United Way on March 03, claimed in her lawsuit that the nonprofit fired her in an email for allegedly missing meetings, despite being present for each and every one of them.
Celebrate excellence in insurance. Join us at the Insurance Business Awards in Chicago.
Sherrod, who is black, further alleged that she was fired because of her willingness to testify against the nonprofit's business mistakes and discriminatory practices. She also believes she was fired for standing up for another black woman, Marilyn Jones, who filed and later settled with United Way.
United Way of Tarrant County's attorney declined to discuss the lawsuits.
"We are aware of the lawsuit and categorically deny the allegations in the lawsuit," Ogletree Deakins Law Firm lawyer Andrew Turner, representing United Way, told Fort Worth Star-Telegram. "The United Way does not discriminate on the basis of race or any other basis and we believe we will prevail in this lawsuit."
Jones was United Way of Tarrant County's former executive vice-president of community development. Her lawsuit, filed late last year, alleged that she was paid less than the nonprofit's other executives with similar job titles, claiming that race discrimination was a factor. Jones also said in her suit that she was denied a chance to compete for the position of CEO when it became vacant.
Jones' lawsuit was dismissed on July 27 after both parties entered into a settlement agreement.
Both Jones and Sherrod brought issues up with the US Equal Employment Opportunity Commission about the treatment they received, their respective lawsuits said. Sherrod, it was stated, told the nonprofit's executives of what she had discussed with the federal government and was fired the next day.
"United Way of Tarrant County's CEO [Tim McKinney] says that if the Executive VP of Community Development [Marilyn Jones] brings litigation that it would be the kiss of death of her employment with United Way," Sherrod's lawsuit said.
It is a violation of federal law to fire someone because they have raised a racism issue or have asked for an investigation into discrimination, said Brian Sanford, who is serving as Sherrod's attorney.
Sherrod's suit did not indicate how much money she is seeking.
Related stories:
Multiple charities cancel events at Trump's club
Lawsuit filed against nonprofit for allegedly mistreating employee