Why non-profit groups need to behave like businesses to thrive | Insurance Business America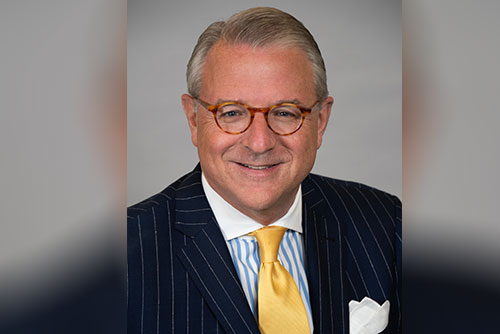 Disappointment was what led Scott Konrad (pictured) to start a career in insurance. After graduating from college, he first ventured into the hotel management business. However, work pressures got to him, and he could not hold his own in the kitchen.
Fortunately, he found himself setting sail for the insurance industry — he booked an interview for an insurance claims adjuster position at Liberty Mutual in its Philadelphia regional office in 1977. Starting for just $9,700 a year and a company car, Konrad took the chance and learned the claims business from the ground up - the rest is history.
Fast forward to today, Konrad serves as HUB International's senior vice president and not-for-profit practice leader. He takes on a vertically-integrated specialty practice that helps charitable organizations tackle their most pressing corporate risk, insurance, and human capital challenges.
"My role is part subject matter resource, part cheerleader, part missionary, and part working broker/relationship management executive. I love the variety of the assignments – and the free rein to execute it – but the real reward's the appreciation I hear from clients when we solve their problems and free them to concentrate on the mission," he told Insurance Business.
Konrad has worked for some of the big names in the insurance space, but he claims that Hub International is "the most gratifying" experience in his 40-year insurance journey.
"We've built a high-octane, entrepreneurial culture that thrives on teamwork, so I'm able to create high-value solutions through shared expertise. It's a huge breath of fresh air for our associates and clients alike," he said.
Focusing on non-profits
Konrad concentrates on helping non-profit groups address challenges involving corporate risks, insurance, and human capital. In his years of experience on this side of the industry, he has witnessed how the environment non-profit groups operate in has become more complex, compelling them to mimic how businesses adapt to changes.
"We're seeing more board-level interest in risk management on an enterprise-wide scale. Sophisticated non-profit leaders recognize that commercial insurance isn't a panacea; it's just one tool in the box, and it ought to be used thoughtfully and in combination with other strategies. The threats associated with climate change, technology, and physical security are real and growing," he said.
Some non-profit groups also struggle to attract and retain talent as the competition in the labour marketplace intensifies.
"Since charitable organizations tend to lag behind private-sector employers in direct compensation, they err on the side of generosity with their employee benefits — yet they can't afford to continue absorbing healthcare and other cost increases," he said.
With his extensive experience in helping non-profits mitigate risks and address issues, Konrad has gained the reputation of being a "fixer."
"I like to think that I'm not in the insurance business, but in the 'solutions' business. I enjoy helping people and want to leave them in a better place for our having met," he said. "Whatever the situation, every solution starts with active listening to understand what someone's trying to accomplish."
Overcoming challenges in his career
As he grew in the industry, Konrad found that uncertainty would be one of the biggest challenges he had to overcome.
"This career didn't come with a set of instructions – and, even though most employers give lip service to 'career pathing,' it's up to the associate to navigate his/her way," he said. "Fortunately, my gut's always been a pretty reliable compass and I've been blessed with a series of opportunities that have built on one another to create a broad skillset including claims, operations, sales, and relationship management."
Konrad believes that for people to survive in insurance, they need to get complacency out of their vocabulary — insurance professionals should never be comfortable in any company, role, and even geography.
"Many of the best opportunities are outside our comfort zone – and it's up to each of us to go out on a limb and grab them," he said.
Konrad said insurance provides endless opportunities, especially for the younger professionals who are unsure of what long-term career path to take.
"An old boss, Joe Plumeri, who is the former chairman of Willis Group Holdings, used to say, 'Insurance is the DNA of capitalism'. It's true — every person and every business needs insurance, whether in the best or worst of economic times," he said. "So, ours is a pretty secure business, and for the enterprising self-starter, the opportunities are practically limitless. Even for me, as a 40-year veteran, not a day passes that I don't still learn something new – and that keeps me challenged and invigorated."
Hoping for a better insurance industry
If he had the power to change one thing about the industry, Konrad said he would choose to alter the industry's image.
"Insurance people sometimes get a bad rap as either hucksters or doomsayers, but there are plenty of us who are trying to elevate the profession through the quality of our counsel and advocacy," he said.
For Konrad, any business is what they make of it and he wants people to see insurance as an industry that provides a valuable service.
As for his hopes for the industry, Konrad is optimistic that technology will continue to revolutionize the way processes work - from information gathering to analysing, managing, and sorting.
"Hopefully it'll make the underwriting process less painful for all concerned, and will continue to streamline back-end processes. But nothing will replace the 'human' element; in the end, ours is a business built on judgment, promises and integrity — and those depend on people, not machines," he said.
Aside from this, he expects a continued shift toward specialization, both by the industry and in product lines. Konrad believes that specialists who go deep in their area of focus would be better equipped to bring greater value to the buyers' table.
"I spend my time immersed in my sector and its issues, and that enables me to identify problems and create solutions quickly and without learning at a client's expenses," he said.
Lastly, Konrad envisions further consolidation as the industry adapts to the fast-changing needs of consumers.
Living the musical fantasy
Outside insurance, Konrad enjoys music — he even calls himself a music omnivore, consuming genres from classical to world music. He first learned how to play the piano at the age of seven. He considers himself an avocational jazz pianist, specializing in standards from the Great American Songbook.
In his teenage years, he was able to get a summer job working at a major recording studio in London. This was not just a regular recording studio — it was the one that was opened by the late George Martin, a producer for The Beatles.
"For three consecutive summers, I worked recording sessions as a tape operator and assistant engineer alongside some of the music industry's biggest names. That was really the golden era of the British recording industry and, looking back on it now, it all seems like a fantasy," he said.
Konrad's love for music never left him. If he wasn't in insurance, he is pretty sure that he would be doing something in the music industry.
"Maybe in retirement I'd play out a few nights a week in the lobby lounge of a five-star hotel. Many have told me I'd be a 'natural' for voiceover work, but to do it right takes 100% focus, an agent, and the flexibility to be available for auditions and session dates," he said. "Again, maybe something for retirement – if my pipes hold out!"
Konrad took a spot in Insurance Business's Hot 100 list for 2019. These 100 insurance professionals have set the industry on fire with their innovative, entrepreneurial and pioneering spirits.