Navigating professional liability for architects and engineers | Insurance Business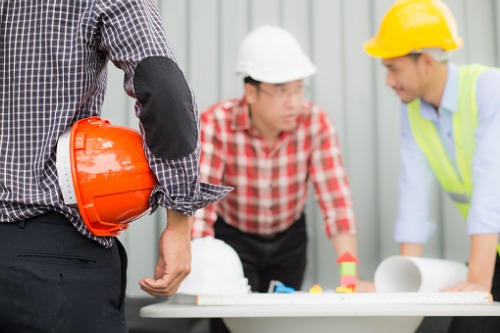 Architects and engineers – and to a growing extent, contractors – are required to carry professional liability insurance when they're working on governmental, commercial, industrial and oftentimes residential projects.
These professionals have a lot on their plates. Not only do they have to conform to their professional standards of care, but they also have to keep their clients happy while navigating all of the challenges that come with a design and construction project. In a webinar titled "Innovative Solutions for Architects, Engineers, Contractors and Design Professionals" to be broadcast on May 14, Tokio Marine HCC experts will address key points about professional liability coverage for these professionals, which often must be tailored for the specific type of work they're doing.
"For example, they may have clients that ask for special considerations like higher limits," said Jim Bechter, Senior Vice President – AE/CP at Tokio Marine HCC – Cyber & Professional Lines Group, and one of the experts featured in the webinar. "We're in a position to not only offer a solid base professional liability policy, but to provide additional services, like expert contract reviews to help them reduce their risk."
In the upcoming webinar, the experts will discuss the importance of a properly written contract and how it can help architects and engineers manage delays and cost overruns – two issues that come up often with construction projects.
Another question that Bechter and his Tokio Marine HCC colleague Steve Hansen will answer during the webinar is how premiums are calculated.
Premium for this coverage takes into consideration their past revenue and previous projects as well as the professional discipline, be it architecture, civil engineering, structural engineering, mechanical engineering or electrical engineering, explained Bechter.
"Each of those disciplines has a rate that's adjusted based on the project type and the services being provided for the specific project," he said, adding that another critical factor in the premium calculation is the A&E firm's claims history and the degree of risk management they apply to their practice.
The Tokio Marine HCC experts will also delve into the variety of supplemental coverages such as cyber liability to help address a risk that's growing in severity. A typical architects and engineers policy will provide for third party coverage for privacy breaches involving project-specific or other information that could fall into the hands of cyber criminals. But with the increasing cyber exposures facing this sector, more A&E firms should look to expanding their coverage.
In addition to the architects and engineers liability coverage, the webinar will also address contractors' risks. As design-build projects have become more common, contractors are being called upon to not only build the project but also to arrange for the design of the project, increasing their overall liability.
"Innovative Solutions for Architects, Engineers, Contractors and Design Professionals" broadcasts on May 14 at 12pm PST. To learn more about the webinar and to register, click here.