Professional liability head: "We're deep in the championship rounds in this heavyweight fight" | Insurance Business America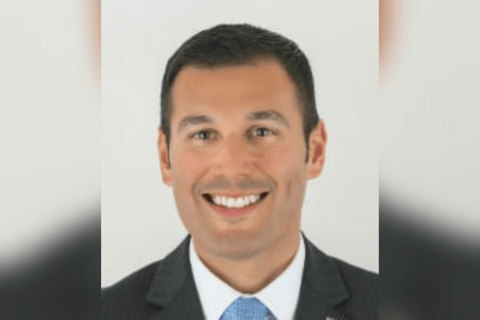 "We are now deep in the championship rounds." That's how Burns & Wilcox corporate senior vice president David Derigiotis (pictured) recently described the state of play in the professional liability marketplace.
"We're in the midst of a hard market," he said during the Burns & Wilcox 'Eye on 2022: Specialty Insurance Overview'. "Now is not the time to be dabbling. All the prep work that firms like Burns & Wilcox have done in the past, in terms of building expertise and being able to go deep into those championship rounds – that's where we are now. The hard market's not going to change in 2022, and there are three key items – rates, emerging markets, as well as new exposures – that we need to keep our eyes on going forward."
Double-digit rate increases have been and will remain the norm in certain professional liability lines, such as cyber, healthcare, and to a certain extent, directors' and officers' (D&O) insurance, according to Derigiotis.
"D&O is going to cool a little bit," he added. "The D&O market has been going through an overall correction over the last couple of years, and we're going to see some deceleration like we did last year as we move into 2022. But there are some key areas that underwriters are looking at [such as]: financial strength, particularly the liquidity of an organization; what type of industry segment they're in; and a couple of hot button items such as pandemic impact […] COVID-19 resiliency […] and the cybersecurity posture of the organization."
Read next: Burns & Wilcox Brokerage president Denis Brady discusses Northeast expansion
Regarding cyber liability, Derigiotis acknowledged there's been no shortage of headlines in recent years about attacks and incidents impacting organizations, consumers, and individuals.
"For cyber liability, we're deep into the championship rounds in this heavyweight fight," he stressed. "It's going to be a real struggle. But organizations that have the expertise will be able to navigate the market much more effectively than those that are generalists and don't have the expertise and the resources to get it done. Bottom line, we're looking at 50-100% [rate] increases as it relates to cyber liability, there's a restriction in capacity, terms and conditions, and coinsurance [is] being added. That's an area that's very difficult to navigate. You [brokers and agents] have to be working with the right firm if you're going to properly and adequately insure your clients."
Professional liability insurers are also focused on emerging markets and new exposures. Regarding emerging markets, first and foremost would be insurtech and the rise of insurtech start-up organizations, which have received billions of dollars in funding over the past two years. Derigiotis pointed out that as more money is pumped into the space, insurtechs will place a much larger role in the market in terms of resources, data, benchmarking, and the customer experience.
"I think we're going to see continued disruption within that space in terms of the ease of use, accessibility, capacity, and, of course, all the resources that they can bring to an insured other than just financial risk transfer that insurance traditionally offers," he commented.
Read more: Personal cyber insurance market to spark interest
One of the big new exposures that he's got his eye on is cryptocurrency. While he admits crypto is "a huge buzzword," Derigiotis stressed that cryptocurrency and the blockchain are both areas that people need to get more familiar with – and fast. According to a study commissioned by Hartford Steam Boiler (HSB), a subsidiary of Munich Re, about one-third of US-based small and medium-sized enterprises (SMEs) accept some form of cryptocurrency as a payment for their goods and services. Derigiotis said he expects that to continue to evolve this year.
"It's not going to slow down; it's only going to accelerate," he said. "The market cap for cryptocurrencies last year reached $3 trillion. We're in a bit of a retrench right now - there has been a bit of a pullback in the crypto market - but it's not going anywhere. So [it's important to be] looking at organizations that are adding crypto to their balance sheets, and looking at companies such as PayPal or Visa, who, by the way, processed $3.5 billion worth of crypto transactions last year. We're going to see more organizations adopting, more organizations getting involved, so it's very important to understand that ecosystem or at least be aligned with a broker that knows the space."