Social inflation making professional lines "trickier" | Insurance Business America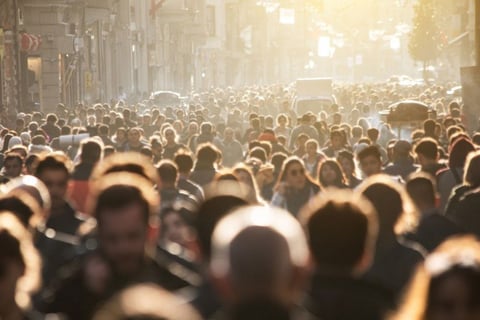 Social inflation is pushing up liability loss costs in the professional lines space. It's a tide that has turned slowly over the past decade, with long-tail liability claims only now starting to impact on insurers' loss reserves. As a result, the professional lines insurance space – which can incorporate coverages like professional liability, directors & officers, errors & omissions, general liability, and cyber insurance – is starting to tighten up and premium rates are firming.
A significant underlying factor in social inflation is the legal environment. It's impossible to drive along a US highway today without seeing a huge billboard with a smiling lawyer on it, saying: 'Have YOU been injured in an accident? Call xxx-xxx today.' That heightened attorney involvement in claims is not only prevalent in the auto space; it's changing the game across the spectrum of liability, especially in the professional lines space. A very active and well-funded plaintiff bar, alongside higher jury awards due to more consumer-friendly juries, have both impacted the social inflation aspect of liability loss costs.
Read next: The Hanover enhances miscellaneous professional liability product
"Social inflation is the hot topic at the moment, but it's not actually a new issue," said David Egosi, senior vice president, head of professional risks at Hiscox USA. "It has been discussed by industry experts for the past 10 years, but the issue does seem to have spiked somewhat in the last couple of years. Folks today feel empowered and they want to be heard. As attorney involvement in claims increases, that's driving loss costs up and it's becoming more difficult to settle claims.
"The claim development patterns are also longer than we've previously anticipated, and we're feeling the impact of other lines of business that influence the professional lines space. D&O, for example, is a much harder market than professional liability. General liability is also in a hard market, and when other lines of business start to tighten up, you tend to start to feel a little bit more pressure in the professional lines space. That's the environment we find ourselves in today."
The professional lines market is in a state of transition after about 10 years of soft market conditions. During that period, a lot of insurers migrated towards the professional lines space, attracted by historically positive loss ratios and consistent retention performance. The sector absorbed a lot of risk, but, at the same time, there was very little pressure placed on rate. That dynamic, compounded by social inflation and the cost of claims going up, has made the professional lines space "a little bit trickier," according to Egosi.
Read more: D&O litigation reaches 'unprecedented levels'
When it comes to litigation, there are certain claims and exposures that professional lines underwriters are well-acquainted with. Claims around the Federal Insurance Contributions Act (FICA), the Telephone Consumer Protection Act (TCPA), and technology-related class action claims are all things the industry has grown accustomed to, and, as such, does a good job at mitigating either through sub-limits or due diligence in the underwriting process.
"Where I think there's been an uptick and a heightened sense of exposure is around cyber breaches," Egosi told Insurance Business. "With the increased frequency of cyber claims and the increased sophistication of cyber criminals, it's becoming a risk that companies of all sizes, shapes and forms need to really address. Cyber breaches, whether indirect or direct, have not been adequately accounted for in most E&O pricing models, which is putting pressure on the entire ecosystem of the professional lines space.
"From a social inflation standpoint, we've also seen an uptick in long-tail claims around opioid exposures, more Americans with Disabilities Act (ADA) claims, and even some issues around global warming and climate change. There are lots of interesting things going on. Defense costs are the most expensive aspect of any professional liability claim. That's driven partly by social inflation, but also the longer claim development patterns that are putting pressure on the performance of the professional lines space."