Take yourself off the backburner when reviewing coverages | Insurance Business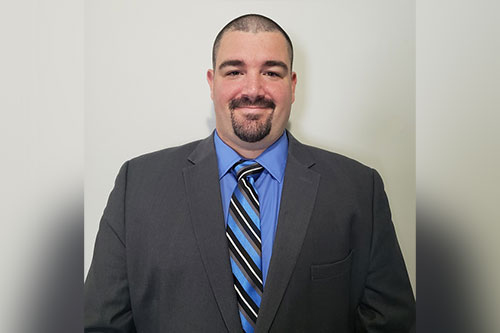 As agents and brokers look after their clients during this time of uncertainty, reviewing policies and making sure they have sufficient limits and coverage, it's important to do the same for yourself.
"This is especially important for small and mid-sized agencies, especially with everyone working from home and outside of the regular office environment," said Michael Silvestri, vice president, broker, at Breckenridge Insurance Services. "It's tough to monitor whether employees are keeping up to date and properly documenting everything."
In some cases, Silvestri says smaller agencies may choose to buy more basic coverage because it's more affordable. However, in times like these, it's especially important to ensure the appropriate coverage is in place, especially when dealing with clients who are also being affected by the pandemic and looking for support through their policies.
If a client now working from home did not get the appropriate coverage, an insurance agent could face repercussions. Agencies and brokerages need to review their business interruption, workers' compensation, and employment practices liability (EPL) to start with.
Working from home often involves the use of personal devices and networks, so cyber coverage is another coverage that shouldn't be missed, especially for smaller agencies. It's perhaps most critical, however, for brokers to look over their professional liability insurance to make certain they are sufficiently protected against errors and omissions (E&O) claims. Professional and E&O cover for insurance agents provides peace of mind knowing coverage is in place in the face of unexpected disasters, like the COVID-19 pandemic.
"Nobody was expecting this, and nobody plans on making a mistake either, but they happen," said Silvestri. "While an insurance company has the duty to defend you, if your coverage is not sufficient, it can cost a lot of money and really hurt in the long run. Having the correct policy and coverage is becoming increasingly important. Many agents' E&O carriers are starting to add COVID-19 exclusions, so extra caution is advised when moving coverage in this climate."
The industry as a whole is still working out how to process COVID-19-related claims. Silvestri advises agents to go through their policies, contact the insurance carrier, and ask what steps need to be taken at this point.
"If an agent receives a claim notification or is aware of a circumstance that could potentially rise to a claim, they should report it to their E&O carrier immediately and follow the carrier's instructions and advice," he said.
To try and mitigate risk, he stresses the importance of reaching out to clients, reviewing policies, and communicating everything clearly, especially potential gaps. Discussing every aspect of a business or personal life is essential, he says, and documentation is key. If a client refuses coverage, requests lower limits or want policies removed, brokers and agents need to document this. It should be signed off in writing, wherever possible, but recording the phone conversations is another acceptable form. If recordings are not available, follow the phone conversation up with an email confirming what was discussed and preserve it in the file.
"We are in the middle of a unique situation where no-one knows exactly how to operate," Silvestri said. "What we do know is brokers and agents need to prioritize themselves and make sure they are well protected. Documentation and proper record keeping is a must, and explaining coverage thoroughly to all clients needs to be top of mind."
Silvestri says carriers and wholesalers, including Breckenridge, may have resources available, to help with developing best practices and loss control measures. Breckenridge brokers have technical knowledge in their coverage areas and are always willing to discuss coverage needs with agents.