The Hanover, USI Affinity to offer enhanced insurance for lawyers | Insurance Business America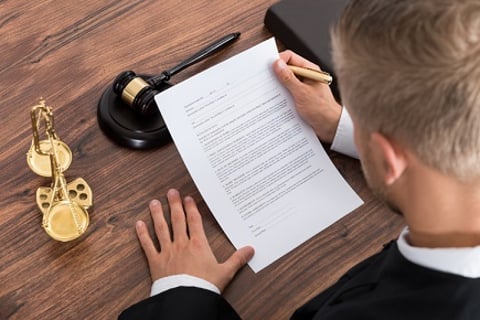 The Hanover Insurance Company and USI Affinity have reached a major deal to provide enhanced professional liability insurance for lawyers across six states and the District of Columbia.
According to a joint statement from both firms, the offering will begin on September 01 through the USI Affinity Lawyers Liability Risk Purchasing Group.
"[W]e will deliver customized solutions to maximize bottom line impact and keep policies current with the changing demands of the LPL marketplace," said USI Affinity senior vice president and professional liability practice leader, Mike Mooney.
The states included in the offering are Connecticut, Maryland, Massachusetts, New Jersey, Virginia, and West Virginia. Mooney said the new program aims to address the gaps in coverage commonly seen in today's marketplace.
"Our new policy enhancements focus on the challenges that attorneys and law firms face on a continual basis and provide peace of mind for attorneys that they have not had in the recent years," he added.
Greg Leffard, president of Hanover Professionals, commented on his confidence over the deal, pointing out that USI Affinity is one of the "most respected" specialty brokers and program managers in the lawyers' professional liability space.
"This partnership demonstrates The Hanover's continuous commitment to help develop customized solutions for our agents and reinforces our desire to strategically grow our Hanover Specialty business," he added.
The Hanover is a holding company for several property and casualty insurance companies, making up one of the largest insurance businesses in the United States. Meanwhile, New York-based USI is one of the largest insurance brokerage and consulting firms in the world, delivering property and casualty, employee benefits, personal risk, program and retirement solutions.
Related stories: