Trump tariffs increase risk of professional liability claims | Insurance Business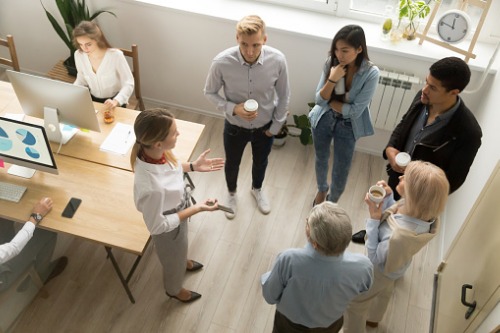 The United States and China recently announced a 90-day truce in their trade war after a breakthrough dinner meeting between President Donald Trump and Chinese leader Xi Jinping at the Group of 20 summit in Buenos Aires.
Following the meeting, the Trump administration announced the US will hold off on plans to raise the 10% tariff on $200 billion of Chinese goods to 25% on January 01, 2019. Meanwhile, the Chinese agreed to buy a "very substantial amount of agricultural, energy, industrial" and other products from the United States to reduce America's huge trade deficit with China.
However, negotiations did not stay rosy for long. China's vague promises to maintain a trade cease-fire with Washington and its lack of confirmation about some of President Trump's bigger claims (e.g. that Beijing committed to cut auto tariffs) caused the US President to take to Twitter on Tuesday calling himself the "Tariff Man" and renewing threats of penalty duties.
It's fair to say, the US-China trade relationship is still hanging by a fairly fragile thread – and the stakes for US businesses are huge. Dan Gmelin, senior vice president and head of architects, engineers and contractors programs at Argo Pro spoke exclusively to Insurance Business about how the uncertain trade environment has heightened the risk exposures of his clientele in the contractors and homebuilders space.
"As tariffs are imposed on imported goods, contractors and homebuilders start to absorb more costs [as the price and tax upon goods increases, and the availability of goods potentially decreases]. Eventually, they're going to have to pass these costs on to the customer. Their bottom lines will suffer enormously if they try to absorb these costs all by themselves," he said.
"A typical contractor might have a profit margin ranging anywhere between 5% and 20%. If their costs suddenly rise by 10% or even 25% [the Chinese tariffs initially projected by President Trump for January 01, 2019], that margin can be greatly reduced or even completely wiped out, making it necessary for a contractor to pass some extra costs on to the consumer. Otherwise, they risk losing money on every project."
Increased pressure around costs and profit margins exposes contractors, engineers and architects to greater risk of professional liability issues, according to Gmelin. "It's definitely a worry that contractors are going to cut corners in order to save money," he said.
Such corner cutting could be anything from reducing the amount of time they spend on a project to using new and inferior materials to complete jobs. Even if the problem that arises down the road is a direct result of these different materials, a claim will likely still be brought against the design professionals and contractors because of the way parties are often named in construction claims.
A rising claims environment could "create more hard work for insurance brokers," Gmelin told Insurance Business. "Carriers are definitely going to be looking at these tariffs and how they impact contractors and design professionals. If they forecast a problem in the future, they may start raising rates to deal with any increased claim activity. That's always a challenging situation for brokers."