Insurer to cover billion-dollar March Madness bet | Insurance Business America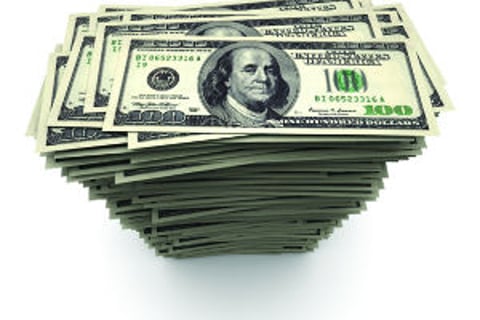 One insurer is covering a challenge issued by Quicken Loans founder Dan Gilbert of $1 billion to whoever can correctly choose a perfect March Madness bracket.
Warren Buffett's
Berkshire Hathaway
is providing coverage to Quicken Loans in the event that there is a winner.
"I should be institutionalized," Buffett told reporters Friday, commenting on his part in insuring the contest.
The odds are estimated at one in nine quintillion chance of winning, but according to Buffet, that is better than just a coin-flip on each game.
Appearing with Buffett on CNBC's Squawk Box, Gilbert said, "When I heard 'quintillion,' I was going to say, 'Warren... do we need insurance here?'"
Gilbert is also the owner of the NBA's Cleveland Cavaliers.
He said Buffett pitched him the idea for the contest, after they toured Detroit – looking at the progress being made in the bankrupt city, where Quicken is based.
Asked if the cost of the insurance was $10 million, Gilbert said that number was in the ballpark – adding that working with Buffett was really easy: No red-tape, no committees.
The billion dollars would be paid in 40 annual installments of $25 million each. The winner (or winners) may also choose to get a lump sum payment of $500 million (or share in that amount).
The first 15 million qualified entrants to complete the registration process will be eligible to win the billion dollars. The window to enter closes at 1 a.m. EDT on Thursday, March 20.
In addition to the potential grand prize, Quicken said it will award $100,000 for each of the 20 most accurate "imperfect" brackets in the contest to use toward buying, refinancing or remodeling a home.
If four No. 1 teams make it to Final Four, "I'm going into the witness protection program," joked Buffett.
You may also enjoy:
"Promotion policy saves client $420,000 in Seahawks shutout"
"This football season, insurance is no fantasy"
"Insurer offers vital new coverage for college groups"