Marsh Captive Solutions sees "historic" growth | Insurance Business America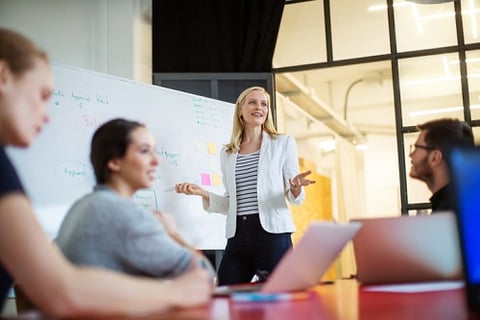 Marsh Captive Solutions, the world's largest captive manager, experienced "historic" and "unprecedented" growth in 2020.
The unit facilitated a "crazy number of formations" through the year of COVID-19 – in the words of president Ellen Charnley – forming more than 100 captives of all types of entities, including single-parent captives, risk retention groups, cell captive facilities, and group captives.
What's the driving force behind that growth? The hard insurance market.
"In a challenging market, the capacity is not there, insurance premiums are going up, and there's pressure from your stakeholders (maybe your treasurer, your CFO, your CEO) looking at all lines of coverage, trying to drive out costs in every single way they can, and looking under every single rock for savings," said Michael Serricchio, Americas sales and advisory leader, Marsh Captive Solutions.
Captives are a natural solution to many of the challenges caused by a hard insurance market. They enable organizations to control their costs and improve their margins by increasing their risk retention and taking greater control of their insurance programs. These days, captive owners also have access to cutting edge software solutions and financial models to help them run their captives effectively.
Read next: Marsh report reveals surge in captive use
"The challenging market is really driving clients of all sizes, of all industries, in all regions, to think more about their property program, their excess liability program, their D&O, product liability, product recall - these are all lines of coverage that are giving a lot of pain points to clients, and there's no doubt in my mind that is why we saw this historic number of captive formations last year," Serricchio said.
Marsh Captive Solutions manages over 1,500 captive insurers globally. In the hardening market for commercial lines, many of Marsh's existing captive clients have expanded the lines of coverage they're insuring via their captive programs.
"Even our largest captives […] that write more than $20 million in premium (which is a pretty large captive) grew by about 5% in 2020, showing that they're constantly working with their brokers, looking at how they can leverage their captives, and how they can perhaps take premium out of the market and raise retentions," Serricchio commented. "They're being forced to do certain things, and the captive is the perfect vehicle to bridge that gap. And it's just a testament, I think, to this industry and to what we're doing here, that captives are really thriving like this."
Read more: Hard market creates "strong growth" prospects for group captives
The most common type of captive is a single-parent or wholly-owned insurance company captive, but in recent years, there's been a surge of interest in rent-a-cell captives (also known as protected cell captives), through which organizations get the benefits of a captive insurance company, without the upfront costs, capital investment, or significant maintenance costs associated with forming and managing a wholly-owned captive.
"Cell captive facilities are so efficient," said Serricchio. "They're relatively easy to set up and manage, they're a little bit less expensive to run, they're able to plug and play quickly at a renewal, and that's why the cell captives have really increased over the last year, and I think we'll find that this phenomenon will continue. Everybody wants efficiency. You want to be able to start up a captive in as quickly as a few days in some domiciles, and in a few weeks in others. The Americas, especially Washington DC and Bermuda, were cell captive utilization domiciles that grew the most, but internationally, we saw a lot of growth as well."
The benefits of cell captive facilities revolve around "optionality and flexibility," according to Serricchio. He added: "The different cell [facilities] that we offer around the globe are able to plug and play for excess liability, they're able to fund for D&O, they're able to be a pass through for property insurance, and clients are able to take the large retention quickly. Parametric insurance for wind and earthquake are things that we're talking about every single day, and rent-a-cell captives - cell facilities that we have vast experience in - are really allowing and promoting clients do this quickly."
With over 50 years of captive experience, Marsh Captive Solutions has a large amount of data and analytics, risk financing work, and risk bearing capacity analysis that enables clients to make educated decisions on how to react to the hardening market. Global leader Charnley pointed out: "We now manage more than 1,500 captives around the world. And what that means for [our] clients is that it essentially creates more data, more experience, more staff, more resources, and more technology - so we're very proud of that, and we're certainly seeing that growth continue into 2021."