Navigating the complex world of international insurance programs | Insurance Business America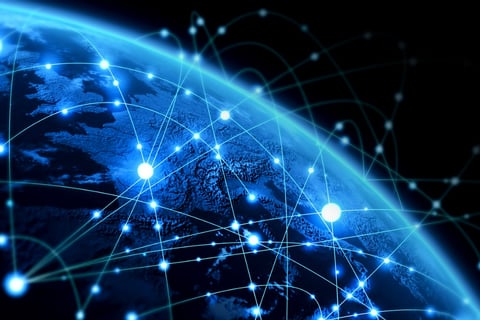 The times, they are a-changin. Digitalization, climate change, the COVID-19 pandemic, Russia's invasion of Ukraine, economic inflation, social, environmental, and regulatory shifts are all transforming the way we conduct business worldwide.
When navigating this complex global mine field, companies with international footprints should not rely on their domestic insurance coverage alone. With an international insurance program, companies can protect their assets and interests abroad with locally admitted policies that can deal effectively with cross-border nuances in exposures, regulation, and legislation. However, understanding these nuances is not always easy, especially as markets around the world continue to increase their regulatory requirements, making compliance more difficult and complex.
International insurance programs can be particularly daunting for first-time buyers, according to Will Porter, head of international programs, Americas, Swiss Re Corporate Solutions (CorSo). He said: "We find a lot of customers that have never done international program business just don't know where to start."
When companies are looking to expand internationally, they often have questions and concerns like: What are the insurance implications? What coverage do I have to buy to be compliant in different jurisdictions? How do I structure an international program? Do I need to have a policy in every single country where we're looking to be located? Can I get by with a single policy in my home country if it has a worldwide coverage territory? The list goes on.
"They also have questions around: What types of coverage will we have? Do we have to negotiate those coverages in every country where we do business? If we negotiate the policy locally in our home country, how will that translate to coverage around the world? There might be different currencies, languages, time zones, so our job is to translate that for our clients," said Porter.
"Our clients only have to negotiate once. We'll determine what coverage they want in their home [master] policy, and then we'll do our best to mirror that coverage on all the local policies. We'll walk them through how that works and how claims payment will work, so that they can sleep easy at night knowing that they've got all the coverage they're used to having in their home country, no matter where in the world they're looking to expand."
Read next: Why take a centralized international programs approach to insurance?
There are many challenges to overcome when dealing with international insurance programs. The primary concern for risk managers is contract certainty and ensuring they have coverage following a major loss in a foreign jurisdiction. According to Swiss Re, the best way to mitigate this challenge is with a consistent approach to policy wording, where the coverage contained in the master policy is fully mirrored in the local policies.
One thing that is important to consider when securing international programs is whether coverage in the local jurisdictions is admitted or non-admitted. Admitted coverage means the insurance company is authorized (licensed) to conduct insurance business in the country where the insured has operations, and non-admitted means the carrier is not licensed to write business in a particular country. In some local jurisdictions, non-admitted insurance is illegal and, if discovered, subjects the parties to fines and penalties.
"In most parts of the world, non-admitted coverage is not allowed," said Porter. "In most countries, if you have any significant exposure at all, the best solution will be to have a local (admitted) policy in place, because otherwise, you won't be able to have any type of insurance activity take place in that foreign country. You can't pay premium from there, we couldn't pay a loss claim directly to the country - everything would have to happen in the home country, which adds a whole other set of difficulties for a lot of customers."
Read more: Swiss Re rocked by losses in latest financial report
Gathering all the necessary information for international programs and ensuring that it flows easily and consistently between all the involved parties is far from straightforward. It requires everyone within the value chain – including the customer, broker and carrier, both at the global and the local level – to work together.
"There's no such thing as too much communication and transparency when it comes to international insurance programs," said Porter. "It may sound a bit cliché, but it's critically important. We've got a 25-year record of success as an [international program] industry – CorSo within the last few years – and it's because we're sharing information effectively."
Swiss Re CorSo is able to cover clients with exposures in 150+ countries via 23 CorSo offices and an extensive network of insurance partners in 130+ countries. To ensure effective collaboration and communication between stakeholders, Swiss Re and other international program insurers are turning to technology and software. For example, Swiss Re's PULSE portal gives every underwriter and international service team member access to a dashboard that shows the status of key aspects of the customer's program, while also enabling brokers and clients to upload key documents and see what's happening with their program.
"These portals are really bringing transparency into the process," Porter told Insurance Business. "The broker and customer can see where we are in the process of implementing their program. If they need coverage in 20 countries, they can see where their policies have been issued, where the invoice has been issued, and other things that one of the three parties to the contract (carrier, broker, insured) probably knew, but it wasn't necessarily shared with everyone. That's definitely changed for the better with the introduction of these portals.
"We find that its really helped to elevate the service that we as carriers are able to provide, and, anecdotally, I've heard from brokers that it's helped them to respond better to customers and really show the value they're bringing as they're managing and communicating all of this important information."