Best practice risk mitigation for senior living facilities | Insurance Business America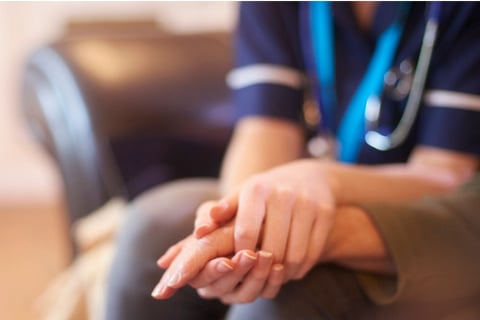 The global COVID-19 pandemic has placed senior living facilities and nursing care services under the spotlight. The industry, which generates nearly $132 billion in annual revenue, is home to more than two million of America's most vulnerable people. As is often the case, the frail and elderly are more susceptible to the coronavirus and less likely to recover should they contract the disease than the young, fit and healthy population.
It is not yet certain how many COVID-19 cases and deaths have occurred so far in America's senior living and long-term care facilities. Until mid-April, there was no federal requirement for the industry to report outbreaks. This changed on April 19, when the CMS issued a new mandate for facilities to report cases and deaths directly to the state Centers for Disease Control and Prevention (CDC). As of April 23, there were over 10,000 reported deaths due to the coronavirus in long-term care facilities (including residents and staff) reported by 23 out of 50 states. When more data starts rolling in, the figure is expected to be much higher.
The challenges faced by senior living and long-term care facilities had been growing for some time prior to the COVID-19 outbreak. Many facilities are cash strapped, have limited oversight and too few employees to deal with any sort of crisis, let alone a public health crisis to the scale of COVID-19. Moving forward, these fundamental challenges will be compounded by the fact that people are living longer and the senior population is growing. Experts project that nearly 100 million Americans will be 65 or older by 2060, thus dramatically increasing the risk exposure at senior living and long-term care facilities.
Read next: Burns & Wilcox expands Houston office
Pandemic risk aside, the leading causes of loss in senior living facilities are falls, elopement (when a confused resident leaves a facility) and skin breakdown or decubitus ulcers (also known as pressure sores). Margaret H. Karnick, National Healthcare Professional Liability Underwriting Team Lead at Burns & Wilcox, explained that most losses in senior living facilities "can be traced back to the lack of proper risk management controls" and a "lack of proper policies, procedures and training."
"Best practices in risk mitigation require thorough risk management protocols, including: hiring the right people and completing thorough background checks on all employees; having formal policies and procedures in place; and properly training employees," said Karnick. "Every senior living facility should be thoroughly training their employees on fall prevention, infection prevention, abuse prevention, medication safety, and HIPPA including device and social media use policies. With the current global COVID-19 pandemic, it has never been more important to make sure that your facility has clearly written risk management policies and procedures, and is adhering to the CMS, CDC and DPH guidelines and protocols."
Senior living and long-term care facilities that fail to incorporate thorough risk management protocols face a much greater risk of litigation than ever before. Juries are also awarding larger judgments, especially in cases where there is negligence, which is why insurance underwriters are so focused on care providers' hiring practices and risk management protocols.
Read more: H.W. Kaufman head on how better carrier relations benefit agents and insureds
In January 2020, a Los Angeles jury awarded $5.5 million to the daughter and guardian of an 89-year-old woman who suffered a serious fall in which her neck was fractured while residing at AvantGarde Senior Living in Tarzana, California. After the incident, Sherill Phillips, who was moved to the facility in June 2018 with mild dementia, was rendered unable to speak intelligibly, follow instructions or engage in social activities. The lawsuit claims that the facility employees lacked proper training and that some of Phillips' basic care needs were neglected by staff prior to her fall. Greg Wideman, Brokerage Manager, Healthcare, Burns & Wilcox, described the $5.5 million jury award as "large [but] not surprising".
Professional liability insurance is a necessity for all senior living facilities, according to Karnick. She told Insurance Business: "Risk managers and brokers need to make sure that the insured has enough professional liability and general liability limit, including making sure that their professional liability coverage extends to all of their professionals. Other coverage enhancements to look for include: HIPPA coverage, which responds in the event of a breach of a patient/resident's privacy and medical data; Evacuation Expense, which responds in the event of an emergency evacuation, including the costs associated with transporting patients/residents, shelter and food; and Crisis Management Expense coverage, which covers expenses in the event that the named insured incurs crisis management emergency response expenses."
Karnick also advises facilities to invest in coverage for cases of abuse and molestation. Sometimes a separate endorsement may be needed for such coverage, she explained, as a lot of policies exclude abuse. As long as there is no criminal guilt by the accused employee, this policy endorsement covers the cost of defense and potentially the settlement for an abuse claim.
The risks that senior living and long-term care facilities face are often broad and complex in nature. As such, it's advisable for policyholders and brokers to partner with a specialty provider, like Burns & Wilcox, whose dedicated healthcare professional liability brokers and underwriters specialize in underwriting and placing these complex exposures and risks.