Fortegra CEO introduces new specialty insurance company | Insurance Business America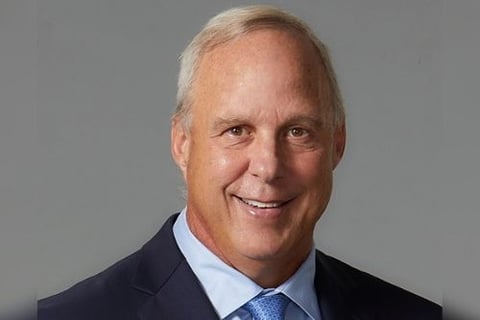 Fortegra Financial Corporation (Fortegra), a specialty insurer and subsidiary of Tiptree Inc., recently announced the formation of a new excess and surplus (E&S) lines subsidiary, called Fortegra Specialty Insurance Company.
The launch reflects Fortegra's ongoing strategy of diversifying beyond the company's original focus of credit protection and warranty solutions. This strategy of expanding into specialty commercial and traditional property and casualty (P&C) program business has been in the works for almost 20 years, ever since Richard (Rick) Kahlbaugh (pictured) took the helm as Fortegra's president and CEO in 2003.
Now a strong and certified player in specialty underwriting, it was the "natural" next step for Fortegra to form or acquire an E&S company in order to give its agents access to both admitted and non-admitted programs, the CEO explained. The firm began looking into this option in 2018, decided to go ahead with the plan to create an E&S company in 2019, and executed the strategy by launching Fortegra Specialty Insurance Company on September 30, 2020.
Read next: Pathpoint launches as first digital wholesale E&S distributor
"Our decision was largely driven by the significant level of interest from not only our existing agents, but other agents that we've known for years that are looking for homes for non-admitted business," said Kahlbaugh. "I think there's a confluence of things that are driving that need in the market. There have been some changes in the Lloyd's market in terms of what they want to underwrite and what programs they're looking to support. There have also been changes in the admitted markets, pricing is hardening, and there's been capacity drains due to the COVID-19 pandemic and severe catastrophe losses.
"So, there's this confluence of factors all coming together, but that's not really why we got involved. We launched an E&S business because our agents look to us to be a solution provider for them. They have business that they want to place with us, they like the relationship with Fortegra, and we're trying to facilitate their needs."
Fortegra Specialty Insurance Company initially received approval to operate in its domicile state of Arizona, but the firm is actively working to obtain the remaining regulatory approvals necessary to conduct business throughout the United States. Its risk appetite is varied. According to Kahlbaugh, as Fortegra looks to grow its E&S book, it is seeking agents and underwriters with a high degree of expertise and a proven track record in specific lines of business.
Read more: Data & analytics in a dynamic E&S insurance marketplace
"Our marketing team at Fortegra works directly with our agents and is here to support them with whatever they need," Kahlbaugh told Insurance Business. "Whether that's helping them work through a new insurtech offering, helping them think through their online presence and how they utilize their website, or helping them establish strategies for electronic marketing of their programs and how they bring them to the retail markets, we're there to support our agents. We are not just a capital warehouse.
"We really want our agents to rely upon us to create additional value for them to enhance their revenue base, and we want them to look to Fortegra as a solution provider, not necessarily just another market. I think that's when you get the optimal relationship with the producer, when you can offer them a little more than just a piece of paper that they can produce business with. We aim to provide deeper and broader support to our agents, and we find that to be a much more compelling sales strategy."
The Fortegra E&S underwriting team will leverage proprietary artificial intelligence to enhance and expedite decision making for its agent partners. Kahlbaugh commented: "We believe technology is a wonderful tool in the underwriting process. But we don't think, at least in the foreseeable future, that it will replace the content and substance of agents, or the content and substance of good underwriting, good pricing and good actuarial science. Rather, we will use technology to augment and supplement our business."