H.W. Kaufman subsidiary purchases new office location | Insurance Business America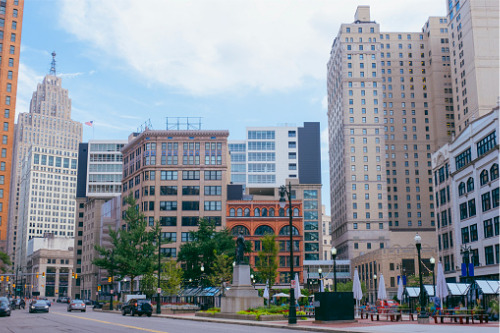 A subsidiary of the H.W. Kaufman Group has purchased a new office located in downtown Detroit – the very city where the company first began.
The six-storey, 40,000-square-feet 119 State Street building in the Capitol Park Historic District and Detroit Financial District will serve as a satellite location for the company, complementing its headquarters in Farmington Hills, MI.
Constructed in 1887 by architect Gordon W. Lloyd, the building was restored and renovated in 2015 by Neumann/Smith – the same architectural firm which also designed and renovated Kaufman's Farmington Hills headquarters.
"Our company was founded in Detroit more than 50 years ago. We have been looking for an opportunity to go back to our roots with a downtown location," commented H.W. Kaufman Group chairman, president, and CEO Alan Jay Kaufman. "The Kaufman network has more than 60 locations globally and having a location in Detroit again is very important to us."
Burns & Wilcox – Kaufman's flagship organization and a leading wholesale insurance broker and underwriting manager – currently has a presence in Detroit as the official partner of the Detroit Red Wings.
"This satellite location reflects the pride we feel as a Metro Detroit-based organization," said Danny Kaufman, Executive Vice President, H.W. Kaufman Group and Chief Operating Officer, Burns & Wilcox. "Expanding on the presence we have through our Detroit partnerships, we look forward to having this location as a destination for outstanding talent, our global insurance businesses, and clients and partners."
The purchase of the building was conducted by Kaufman Real Estate Management team, in collaboration with Friedman Real Estate.