How Amwins held strong as COVID-19 tore through healthcare facilities | Insurance Business America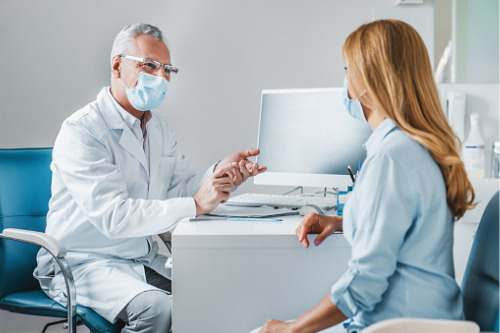 When COVID-19 was declared a pandemic by the World Health Organization on March 11, 2020, there was a knee-jerk reaction in the workers' compensation market for home health and senior living programs.
Some providers immediately exited the space by non-renewing coverage for healthcare facilities that were widely considered hotbeds for coronavirus spread, especially in the early days of the pandemic. Many states passed laws barring carriers from non-renewing business. In those cases, some carriers exited the space by telling agents to move the business if possible, raising rates to the legally allowed maximum, and discontinuing new business.
Amwins Specialty Casualty Solutions (ASCS) did things a little differently. Rather than exit the market completely, the full-service MGA – which offers a comprehensive, exclusive workers' compensation solution for home health and senior living programs – opted to stop writing new business in April 2020, and focus exclusively on offering coverage to existing insureds, gaining some traction on rate, and helping clients get through the pandemic.
As a national program, ASCS had a challenging road ahead. Each individual state reacted differently to the rapid spread of COVID-19 and had different views on what role workers' compensation should play in helping infected workers. Traditionally, workers' compensation coverage does not cover routine community-spread illnesses like a common cold or the flu because it cannot be proven that they were directly contracted in the workplace. However, COVID-19 created a situation where some 'essential' occupations, like home health and senior living facilities, were deemed at high risk of virus transmission in the workplace.
Read next: SMIC on how schools, sports and rec have fared through COVID-19
As such, some states took action to extend workers' compensation coverage via presumption laws to include COVID-19 as a covered disease for certain workers. The presumption laws moved the burden of proving where the disease was contracted from the injured worker to the carrier. This made it much more likely that COVID claims would be covered by workers' compensation.
These presumption laws met with contention from carriers who argued that their policies were not priced to handle significant pandemic claims. Many business owners were also upset. Businesses with loss sensitive (deductible) programs would have to pay most of these claims out of their own pocket, and even those with fully insured programs would end up paying more down the road in the form of higher premiums.
"We needed to see how all of that was going to play out, so we stopped writing new business in April 2020, and we started looking very carefully at the claims that were coming in," said Tim Walter, senior vice president at Amwins Specialty Casualty Solutions. "We also tasked our compliance specialist with researching and monitoring the different law changes in different states, and we held weekly meetings where we updated our team on what was happening across the country.
"It's important to remember that a lot of businesses shut down completely because of COVID, but the industry that we're supporting – the healthcare industry – had to keep going. People weren't going to move out of senior living facilities just because of COVID. Some home healthcare is somewhat optional, but, in many cases, these clients are relying on support to live their everyday lives. So, for the most part, our business had to keep going."
ASCS's early claims analysis revealed an interesting stat. Through June and July 2020, the MGA did not receive a single COVID-related workers' compensation claim from a home healthcare worker. Walter put that down to two things. First, home health workers are quite isolated in the sense that they service their client and then they go home. They do not have to go to an office or mix with co-workers, so if they do contract COVID-19, they can isolate and the risk of spreading the virus is fairly low. At the same time, the clients they're dealing with are also typically homebound and at low risk of community transmission.
"We figured, if the home healthcare workers are monitoring their own health, their clients' health, and everyone's OK, then we felt pretty safe jumping back into that space. So, we started writing new business again for home health in August 2020," Walter told Insurance Business. "However, we didn't get comfortable quoting new business for senior living facilities until vaccinations started ramping up later in the year. The facilities are higher risk because if one employee or resident catches COVID-19, it can spread through the facility like a wildfire. These clients did implement significant protections and enact plans to try and limit their exposure, but we really wanted to see vaccinations before we would open new business opportunities for all operations."
Read more: Things to consider when placing coverage through a risk retention group
COVID-19 vaccinations became widely available for healthcare workers by December 2020, enabling ASCS to start writing new business for senior living facilities by the end of the year. The MGA started monitoring percentages of vaccinated employees and residents/clients in 2021, stressing to insureds that vaccinations provide "the best possible protection against COVID-19," in Walter's words.
Since vaccines took effect, claim activity has "slowed considerably," according to Walter. The team at ASCS is still monitoring claims closely, watching for things like: new variant claims, long-term effects of COVID, transmission rates among vaccinated versus unvaccinated, and the severity of new variant claims for vaccinated individuals.
"From a new business quoting standpoint, nothing specific to our appetite is off-limits today," said Walter, "but we are monitoring everything closely. In April 2020, we created a COVID-19 supplementary application that's secondary to our main supplement (which asks about workplace safety, hiring practices etc.), just so that we know how insureds are managing their COVID-19 exposure, with personal protective equipment, physical distancing, their testing and response procedures, and percentage of vaccinated employees/residents. For the most part, we've been very encouraged by what we're seeing.
"We will also continue to monitor claims very closely. Workers' compensation is a long-tail line of business – and there are lots of things we don't know about COVID-19 yet. Are we going to see secondary-type claims where people were off work with COVID for a few weeks, and then a year later, they still don't have a sense of smell and they want to file a claim for permanency? The potential for surprises definitely remains. We can't just say: 'Oh good, we got through the worst of it. We had these claims, we survived it, now let's move on.' That's just not in our nature. We've got to continue to pay very close attention to this as the COVID-19 situation evolves."
To learn more about Amwins Specialty Casualty Solutions, click here.