Amwins fills market void with new DWP and SML package policy | Insurance Business America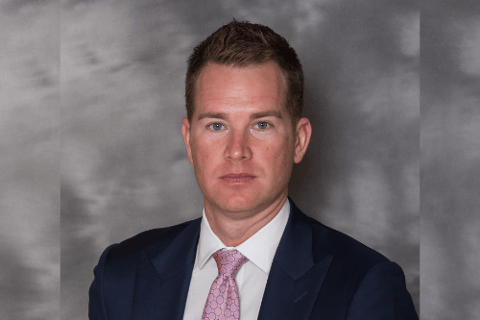 It is rare to find a news cycle today that doesn't include a headline of assault with a deadly weapon, an active shooter, or a sexual abuse/molestation scandal.
Mass shootings in the United States surged by 47% in 2020, according to the Gun Violence Archive (GVA). There were 611 mass shooting events across the US resulting in 513 deaths and 2,543 injuries, marking the deadliest gun violence year on record. Unfortunately, this seems to have set the tone for 2021. Through July 26, the GVA has so far recorded 390 mass shootings this year, setting 2021 on pace for another record-breaking year of deadly gun violence events.
At the same time, there has been a significant uptick in the number of sexual misconduct claims reported by the mass media. Notable cases involve the Boy Scouts of America, which faces almost 100,000 historic sexual abuse claims, as well as multiple Archdiocese scandals. The #MeToo movement, which made headlines around the world in 2017, has also prompted people to publicly share their experiences of sexual assault or harassment and hold perpetrators to account.
While these tragedies weigh heavily on the conscience of humanity and play out in the courtrooms, insurers are also feeling the effects of these trends in the form of significant settlements. As a result, many carriers are protecting their balance sheets by excluding or sub-limiting deadly weapons protection (DWP) and sexual molestation liability (SML) coverage across general liability (GL) and other policies. This market shift has left many small and middle-market businesses more exposed in a risk landscape that's growing ever more challenging by the day.
Read next: Amwins international broking arm reveals new identity
To fill this coverage void in the marketplace and give small and middle-market businesses peace of mind that they're not alone should they suffer one of these events, Amwins has launched Deadly Assault and Sexual Misconduct Protection. This exclusive package, provided through Amwins, is, it claims, the first of its kind to combine affirmative DWP and SML coverages on to a single insurance policy, with simplified form wording.
"DWP and SML coverages have been around for a number of years," said Matt Jarrett (pictured), executive vice president of Amwins Brokerage. "Historically, both products have been written out of the London market or the domestic excess and surplus (E&S) lines market, and they've typically been written on a standalone or a siloed basis. Our thought process behind this DWP and SML combined program was to create a solution for small and middle-market businesses, where they don't have to buy each product outright, and they get a consistent streamlined approach to coverage for if and when one of these unfortunate events occurs within their operation, organization, or on their premises."
Target classes for the exclusive package include (but are not limited to): healthcare, hospitality, public entities, real estate and transportation/livery. On a macro level, Jarrett said the product suits any business in sectors that get a lot of foot traffic or people coming in and out of buildings or sites. These businesses are most exposed to rogue bad actors coming on premises and carrying out an offence.
Read more: Amwins Group acquires equine insurer Equisure
"In the coverage form, we provide access to a third-party crisis response provider that will work hand-in-hand with the insureds if and when one of these events happens," Jarrett told Insurance Business. "They're extremely well-versed and experienced in managing crises, and have responded to a number of events that have made national headlines. We hope that gives our insureds peace of mind that they have the support they need if they suffer one of these tragic events."
As media coverage around mass shooting and sexual misconduct has increased, sentiment has shifted among small and middle-market businesses from: "That's never going to happen to us," to "This is a risk that keeps me up at night." Retail brokers who had little success selling DWP and SML coverages in the past are now actively pursuing markets on the request of their clients, but their options are fairly limited. Jarrett described the phenomenon as "groundswell coming from buyers looking to be proactive" around these exposures.
"Insurance buyers for small and middle-market businesses are not always insurance experts," Jarrett added. "They want to have an insurance policy through their retail agent, their wholesale broker, and their underwriter that gives them a safety net so that they don't feel alone or exposed if the unthinkable happens at their business. Amwins' new DWP and SML package policy steps in and fills a void in the marketplace. It gives businesses peace of mind, it gives them assistance when they're managing a crisis, and it helps them navigate the choppy waters to get the best possible result they can from one of the worst possible situations that a business will ever have to deal with."
To learn more about Amwins' Deadly Assault and Sexual Misconduct Protection, visit: https://www.amwins.com/products/deadly-assault-and-sexual-misconduct-protection-amwins