Live event industry needs to "remove rust" | Insurance Business America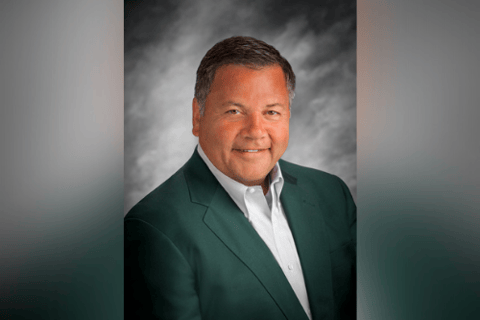 Rolling Loud, the world's largest hip-hop music festival, made quite the bang on its big return to Miami after a one-year COVID-driven hiatus. On Thursday, July 22, a day before the star-studded festival was about to begin, a giant video screen collapsed and toppled over on to one of the festival's stages at Hard Rock Stadium in Miami Gardens. Luckily, no-one was hurt, but helicopter news footage of the damage showed a large pile of fallen scaffolding and other equipment next to one of the festival stages.
When the footage started to circulate on the news and social media, Rolling Loud's organizers released the following statement confirming the collapse: "During load in and construction, a projection screen fell as it hadn't yet been secured. There were no injuries, and the stage is being reset for the weekend. In case you see it on the news, a screen fell down at one of our stages. Nobody was hurt and it will be fixed before doors open tomorrow. The show goes on!"
Incidents like this are worth taking note of, according to Scott Carroll (pictured), executive vice president and program director at Take1 Insurance, an MGA that specializes in entertainment and event liability insurance. As the US economy opens up and more live events make their comeback after a year of COVID cancellations, it's important for event organizers and event service firms (those who bring the equipment to site, set the equipment up, use the equipment, and then deconstruct it) to "remove any rust that's built up".
Read next: Live events face slow COVID recovery
"Throughout COVID-19, a lot of muscle memory has been lost," Carroll explained. "With the return of live events, it's important for insureds to start slowly and focus on the basics [of risk mitigation and safety controls] so that freak incidents or potentially preventable accidents are mitigated. Everyone's excited to get back to work, but it's important not to go too fast and take shortcuts because that's when accidents happen. The worst thing in the world would be for insureds to get back to work after a long downturn and then have a tragic accident that shuts them down again for a different reason.
"Another thing that we all have to recognize is that there's been a lot of turnover in the industry as a result of there being such a prolonged pandemic shutdown. There are a lot of technicians and people that specialized in live event work for years, who had to leave the industry because they had to find an income somehow. So, some of our insureds are dealing with new staff that don't have as much experience. We're aware of that, and we're trying to make our insurance carrier, our retail agents, and our insureds aware of it, so that everyone starts to think about returning to basics, employee training, and figuring out methodologies to work through and eradicate any rust."
In addition to the liability concerns associated with potential rustiness among live event staff, insurers are also dealing with an increase in property exposure, especially for event service firms that cart gear (lighting, sound systems, video screens, projectors etc.) back and forth across the country.
Read more: Restarting live events in a post-COVID world
"Before COVID, that equipment was always floating around the country. If you went into an insured's storage facility, a lot of the gear would be out at site," Carroll told Insurance Business. "But now, there's more exposure at the locations where the equipment is stored because there are fewer live events happening and there's less gear moving about the country. From an insurance perspective, if a fire then hits a location where the equipment is stored, the exposure is far greater for that insurance company, because there's a concentration of equipment at risk that, pre-COVID, would have been out and about.
"As insurance companies, we have to make sure that we understand that. I think there's going to be deeper questions being asked about how the gear is stored, and how much gear is there at any one time and so on, just to make sure that we're properly insuring people for that potential exposure."