Live events face slow COVID recovery | Insurance Business America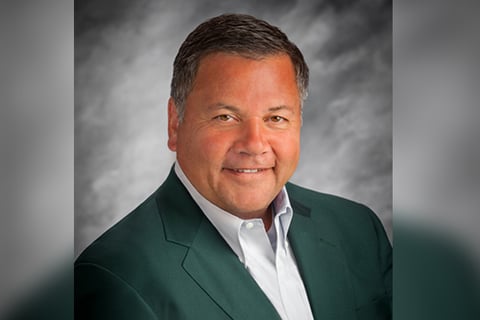 The 2020 US Open is in full swing at the USTA Billie Jean Kind National Tennis Center in New York City. However, the 140th edition of tennis's US grand slam event has a very different look – one characterized by completely empty stadiums.
The live events industry, sport included, has been one of the hardest hit by the coronavirus pandemic. With mass in-person gatherings suspended by governments in order to prevent spread of the virus, a huge number of live sport, music and business events have been shelved for 2020 – and there's little certainty over when they'll be back.
Some major sporting events, like the US Open, WNBA, NBA and MLB have opted to host events without any fans, while others (especially those in the business, music and theater worlds) have gone virtual, using online video platforms to connect people in a non-touch, physically distant fashion. However, many events have simply had to cancel or reschedule, losing a lot of business income in the process.
Read next: Restarting live events in a post-COVID world
"Businesses are fighting for survival," said Scott Carroll (pictured), executive vice president and program director at Take1 Insurance, an MGA that specializes in entertainment and event liability insurance. "The live event space has been so hard hit, and it's going to be one of the last industries to recover and get back to normal.
"It's going to be a while before the public is comfortable to join mass gatherings frequently and routinely. Of course, there are events that are occurring every once in a while, but it's not happening on a broad scale just yet. I've spoken to various insureds and retail brokers about this, and the feeling is that the likelihood of any major events opening back up in 2020 is very limited, if not impossible. And there are questions now as to whether or not things will open back up in the first quarter of 2021."
In the live event space, there will likely be a lag between when businesses, stadiums and locations are able to open up and when live events can really start to happen in a big way, Carroll explained. Again, this is to do with the comfort of the general public in attending mass gatherings, but it's also down to the fact that the COVID-19 pandemic is such a fluid and fast-evolving problem. The situation is changing daily, with certain states experiencing a surge in cases while others see a downturn, making it difficult for decision-makers to determine exactly when and how live events should get back up and running.
Read more: Unique ways entertainment firms are meeting their COVID duty of care
"We're also seeing that postponed events are being rescheduled for much further out," Carroll commented. "While it used to be: 'We're going to cancel our event in October and try to rearrange it for February,' now it's more like: 'We're going to cancel our event in October, and will look to reschedule closer to October 2021.' That's because there's still so much uncertainty around what the situation will look like in the first quarter of 2021. It's very tough."
During the lag between March and September, Carroll has seen a lot of requests from live events insureds asking for changes to their covered exposure bases or their insurance policy limits. These are things that every carrier handles differently, he said, and they're issues that agents and brokers should help their clients with. While he hasn't seen any problems yet, Carroll said he could foresee some "potential challenges" moving forward, especially if insureds feel they didn't get enough support or an opportunity to reduce their exposure base in their time of need.
"The good news, in my mind, is that almost all events are being rescheduled rather than being outright canceled," he added."I firmly believe that when the live events industry does bounce back, it will come back roaring – and people had better be prepared to handle that. We have time now to figure everything out, and the industry should take this time to work through any challenges."