Putting clients' needs first – what it takes to succeed in broking | Insurance Business America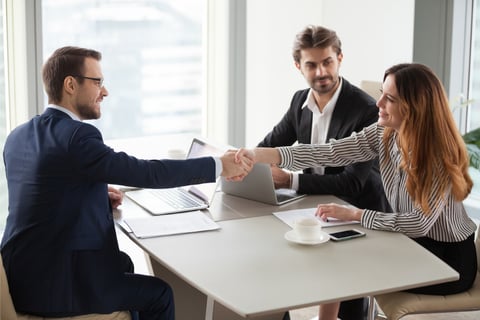 Trey Renno, area assistant vice president at Risk Placement Services, credits his knowledge, relationships and motivation for his success in the industry. Renno, who joined RPS in 2016, was named one of IBA's Top Specialist Brokers for 2022.
Discover more about Trey Renno's insurance journey here
"I make an intentional effort to be relatable, trustworthy and genuine toward others, and that shows in my work with my clients," Renno told IBA. "I believe that my success blesses others and contributes to their success. Whether I am helping one of my clients win a new business account or find a new home for their current client, I perform in a way that puts the needs of my clients and our insureds before my own needs."
Renno served as a casualty broker, focusing on producing and placing multiple lines of coverage in the brokerage casualty marketplace. Since 2016, his average annual growth has been close to 60% each year. Thanks to that success, Renno was promoted to his current role, where he helps recruit and coach new hires, manages carrier appointments, and serves as a leader among his peers. Since joining RPS, Renno has qualified for the company's Top Performers Conference in three separate years. Last year, he also qualified for the $1M Dollar Bar Club.
Renno is talented at handling complexity – a talent that came in handy last year when he had his first child and a primary team member went on leave a month later. Renno had to cover for his colleague while also onboarding a new hire and moving office locations.
Read next: Turning challenges into opportunities
"Needless to say, every day was a challenge just to keep up with workflow and continue the growth of my team," he said. "I overcame this challenge by organization, time management, and plain hard work. Instead of letting my Outlook inbox determine where my time and effort are spent, I dictated my day with organization and time management to work at maximum efficiency.
"I spent the first part of my day in organizing priorities, and then setting appointments with myself at certain times of the day to accomplish each task. Then I put the hard work in to accomplish the tasks at hand, which required more daily hours and weekends. The result produced 66% growth year over year for three months."
Discover more about Trey Renno's insurance journey here