Tornado Alley 'hugely problematic' for property insurers | Insurance Business America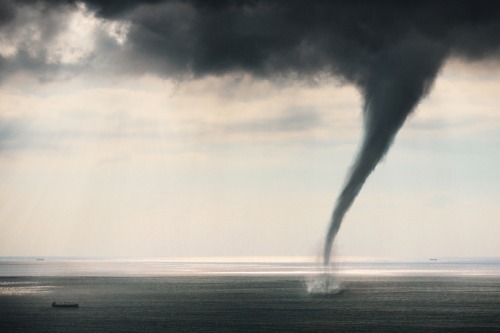 Natural catastrophes and extreme weather events have caused dramatic spikes in property insurance rates – both for homes and commercial properties – across the United States.
When people think of natural disasters in the US, their minds often turn to hurricanes in south-eastern states like Florida, or wildfires out west in California and Colorado. But there's a long stretch of the country from northern Texas right up through Oklahoma, Kansas, Nebraska, and into South Dakota that's had a real pelting in recent years. It's the so-called 'Tornado Alley'.
"Convective wind exposure [tornado] has been hugely problematic in recent years in places like Texas, Oklahoma - really that whole area," said Barry Whitton, managing director of Burns & Wilcox Brokerage Atlanta. "It's really where a lot of insurance companies have faced most of their property losses.
"There's been a lot of growth from a people standpoint in the Midwest in recent years. That's created a bigger exposure footprint for a lot of insurance carriers. When a thunderstorm, a tornado, or a hailstorm passes through the area now, it impacts a much larger group of properties, which means there's much more loss accumulation. There are a lot more roofs having to be replaced."
Read next: H.W. Kaufman Group CEO on how firms can 'take control of their destiny'
One challenge with tornadoes compared to other weather-related catastrophes like hurricanes is that the warning or lead time is often extremely low. According to the National Oceanic and Atmospheric Administration (NOAA), the current average lead time for tornado warnings in the US is 13 minutes. As such, it's really hard to gauge where a convective storm is going to hit, and this makes effective mitigation a real challenge.
"The issue with the convective wind areas is the sheer number of events that we've had over the last few years," Whitton told Insurance Business. "A lot of roofs in the area are quite old, and, unfortunately, insurance has almost turned into a maintenance plan for those roofs. Hail damage to an old roof can require a total replacement, which is very expensive.
"A lot of these older roofs are wood-frame with some sort of shingle composite top. The damage doesn't necessarily come from the uplift of the roof, like it would in a hurricane situation, but rather from the impact of the hail on the roof composite. I've not heard of any particular recommendations coming out of the insurance community to mitigate these losses, other than limiting the age of the roof on our policies. For instance, a roof that's more than 12-years-old may be an actual cash value rather than full replacement costs."
Read more: California Wildfires' Impact Felt Throughout Insurance, Real Estate Markets
Property loss accumulation in Tornado Alley has caused some tightening in the insurance marketplace. In April this year, online insurance marketplace QuoteWizard released a study about home insurance rates for all 50 states between 2007 and 2016. According to the report, 11 out of the top 15 states to experience rate increases were in Tornado Alley – Oklahoma, Kansas, Colorado, Nebraska, Arkansas, Louisiana, Minnesota, Kentucky, South Dakota, Mississippi and Texas – where the average home insurance rate hike for the last decade was $580.
Whitton has also noticed changes in the commercial property market. He described the current situation in the Midwest as similar to what's happened previously in coastal wind-exposed states like Florida. The high deductibles that were applicable for coastal exposures are now showing up in convective wind areas. Whereas in the past, insureds were subject to a single set dollar deductible, now it's a percentage deductible which is much higher than what they've typically paid in the past.
"For brokers selling property insurance in the Midwest, it's essential they find out the ages of the roofs on the buildings," said Whitton. "Oftentimes, they don't have that information, which means a loss is going to be assumed a worst-case scenario, which will then impact the insurance pricing and deductibles. The more information a broker can put on their submission, the better."