What's squeezing the commercial property insurance market? | Insurance Business America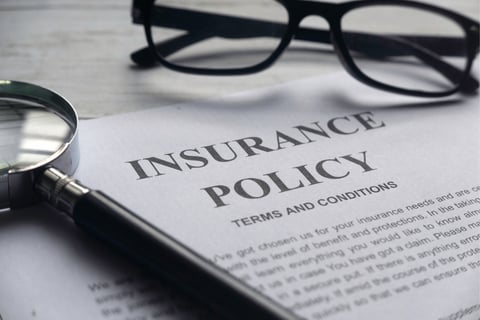 The US commercial property insurance market continues to feel the sting from catastrophic weather and disaster events, which have become more severe, more frequent and harder to predict, according to the 2022 U.S. Property Market Outlook report from Risk Placement Services (RPS).
Expecting the unexpected has become standard for a market where losses from unanticipated catastrophic weather have reached the billions of dollars, RPS said. In recent years, such events have occurred in unusual regions or seasons, such as last February's Winter Storm Uri in Texas, or the tornadoes that devastated portions of the central and southern US in December.
In a bid to boost profitability, E&S carriers have been dropping unattractive risks, raising rates, lowering coverage limits and adjusting policy terms, RPS said.
"Many insurance companies are hoping that those moves will pay off in 2022, but the E&S property market is complex and dynamic," said Wes Robinson, national property president at RPS. "The uncertainty around catastrophic events means that most will be extremely cautious about how they approach this market."
Robinson predicted that many insureds will see their rates moderate this year – but there will be many exceptions, especially around catastrophe-exposed risks and loss-affected accounts.
Insurers generally expect the warming trend to continue across the US, RPS said. That trend is driving the frequency and severity of natural disasters like tornadoes and wildfires.
Given the losses stemming from such disasters, improved pricing won't be enough to keep many reinsurers from slashing capacity, RPS said.
"Climate change is now a strategic concern for many reinsurers as well as commercial property owners," Robinson said.
Catastrophic weather is just one of the challenges facing the commercial P&C market, RPS said. Among the other challenges noted in the report were:
Inflationary pressures: Inflation stemming from the pandemic has resulted in increased costs for labor and materials, while supply-chain disruptions are increasing the time it takes to build, repair or rebuild commercial properties. As a result, many construction projects are behind schedule, and it is becoming increasingly common for a builders' risk policy to expire before a project is completed.
Late reporting of claims: Late reporting often occurs when there's property damage that the insured didn't discover immediately (such as roof damage from hail) or didn't realize was covered by their commercial property insurance. This is an issue when a claim is filed after a policy has been renewed, as the new rates won't accurately reflect the insured's loss history.
Underreporting of property values: Underreporting of values continues to be a significant challenge to insurer profitability, RPS said. With inflation running at its highest level in 40 years, the gap between what a property is insured for and what it would cost to rebuild has spiked in 2022. This is a common issue in the habitational real estate sector, where older buildings that need to be rebuilt to higher code standards often result in claims that exceed the policy's replacement cost coverage.
Limited capacity and treaty rate hikes from commercial property reinsurers.
Read next: RPS launches new management liability product
As property insurance rates rise, agents will have to have difficult conversations with clients – particularly those with properties in areas prone to damage from convective storms, hurricanes and wildfires, RPS said.
Robinson suggested that those agents work with a wholesale broker who is experienced with challenging property exposures and has deep relationships with E&S insurers.
"It is vitally important to start the renewal process early to be prepared for the unexpected with a backup plan," he said.