Accelerant: An insurtech that defies categories | Insurance Business America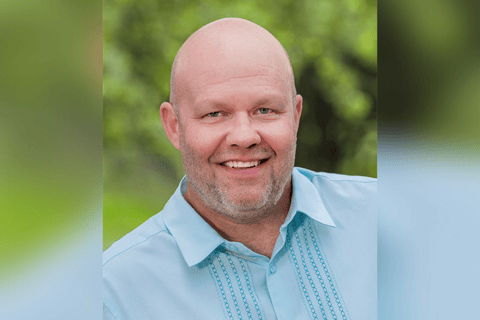 When asked to describe Accelerant, CEO and co-founder Jeff Radke (pictured) emphasized that it can't be easily put into existing categories.
"We don't fit into a neat sort of box," Radke said. "We have six insurance companies and one reinsurance company that we own, so certainly [we're a] full-stack carrier. We also own MGAs, so [we're an] MGA as well."
The Atlanta-based insurtech, which launched in 2018 and writes small and medium-sized commercial business, is more about the services it offers, explained Radke, a former long-term executive at Argo Group International Holdings in Bermuda.
"Accelerant matches specialty underwriters with sources of risk capital to take underwriting risks," he said.
Accelerant, which recently raised more than $190 million of growth funding from multiple parties, has a strong insurtech element, Radke said.
"The whole business model is predicated for the first time on getting really detailed information from really detailed exposure data from the MGUs on the front end, and making that entire value chain very transparent," he said. "Whether you're a reinsurer at the back end, or an insurance linked security provider at the back end… instead of hiding the data, we opened it up, fully transparent, to the entire value chain."
Radke said the approach drives efficiency, something made possible through data management and other technology.
Digging deeper
Accelerant pulls exposure data from at least 60 different MGA and program administrator members and then works to understand, catalog and determine how to use it, as well as decipher its quality.
"What we do is bring all that data from all of their systems on to our own modern system (the InSightFull insurance platform) using machine learning, so that it self-corrects …. And once it's in and understood, you can start to generalize and draw conclusions from what used to be just noise," Radke said.
Many insurtechs have focused on personal lines or simpler classes of business where they thought the technology could "make an extraordinary difference" on the distribution side, Radke said. He defines Accelerant as going a different way.
"We think the distribution side for small [and] medium-sized commercial business is actually pretty healthy," he said. "Where we thought needed a lot of improvement was understanding that exposure associated with these commercial risks."
In other words, rather than being an insurtech focused on simplifying distribution, Accelerant is designed around better understanding the exposure data to get better outcomes.
A significant raise
The $190 million funding will help support significant expansion plans. Eldridge led the round, though Deer Park, Marshall Wace, MS&AD Ventures and others also participated. In addition, existing majority investor Altamont Capital Partners also participated in the financing.
"It is a significant raise," Radke said. "The capital is going to support our growth and what we do, and we've been very fortunate to do a couple of different things. The customers, the MGUs that we support, we call them members … have been growing very, very strongly in this market. We've also been adding new members at a very satisfying clip."
With more than 150 employees on staff, Radke plans to add at least 50 more in 2022, particularly engineers and data scientists. Plans also call for hiring staff in more customer facing roles as the company's agency members increase.
Furthermore, the massive funding round will contribute to the company's pool of statutory capital.
"As we grow, we have to add more capital to our insurance companies to keep the rating agencies and the regulators comfortable," Radke explained.
Radke claims Accelerant handled more than $500 million in premium in 2021 and was profitable in 2019, though he declined to disclose further details. He envisions Accelerant ending 2022 with deeper growth all around.
"We'll have another big year of adding members [and] our existing members are all growing very well," Radke said. "What you'll see is continued profitable growth in the portfolio."
Radke describes profitable growth in an interesting way.
"The nice thing about profitable growth is it's a bit of a flywheel, right? The more risk we have on the platform, the more data we have. The more data we have, the more risk capital we attract. The more risk capital we attract, the more efficient we are from a scale perspective," he said. "That will bring in more risk and then it becomes a self-fulfilling prophecy, right?
"You start to see some of those network effects."