'An alignment of interests' in insurtech space could bring further growth | Insurance Business America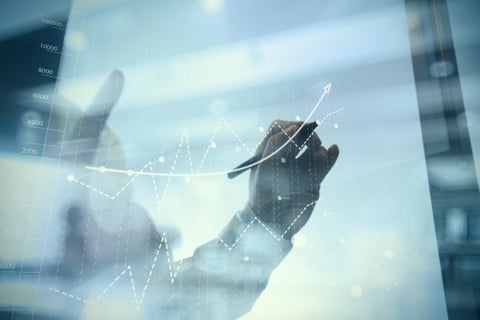 The insurtech industry is booming, according to a recent report that revealed the state of growth in the space.
The latest Quarterly InsurTech Briefing report from Willis Towers Watson found that for Q2, there were 69 insurtech deals announced with a total value of $1.41 billion. This, the report noted, makes Q2 2019 the fourth consecutive quarter wherein total new funding commitments exceeded $1.2 billion. Importantly, the value of investments in P&C-focused firms spiked by 283% from Q2 2018, while the number of strategic investments by (re)insurers hit a record high of 36.
The excitement that abounds in the insurtech industry was also evident at the annual InsureTech Connect (ITC) conference in Las Vegas this year, which has grown significantly since its inception in 2016. One major deal cast a long, but optimistic, shadow over the event, which was Prudential Financial's acquisition of online start-up Assurance IQ for $2.35 billion.
Read more: Prudential Financial spends $2.35 billion to buy online start-up
There were, however, many other technology reveals that took place at ITC 2019. Nationwide, for example, made several key announcements during the course of the event, including the fact that in Q4 of this year it will launch Spire, its new digital insurance platform designed to make purchasing insurance easier for millennials, as well as news that it will give away one million Echo Auto devices to qualifying Nationwide new and existing auto insurance policyholders in select states.
One expert divulged the areas in which Nationwide sees potential within the insurtech space.
"On the venture side, we took a look at value chains for both the financial services side of the house as well as the insurance side. We've looked at players in each of the spaces and are trying to work with companies that we think have both outsized returns opportunities, as well as are doing something interesting that can help either a current business model or a future business model," explained Erik Ross, head of venture capital and open innovation for Nationwide. "We also focus on other areas, like cybersecurity and mobility, because those are parts of the future and we're trying to understand where we'll play in that space as they continue to evolve."
The mobility space in particular is a big focus for Nationwide and its leaders will continue to watch as developments occur in this part of the insurtech landscape, especially as consumers' expectations drive the partnerships between technology and insurance companies forward.
Read more: Tesla's use of customer data to price insurance will depend on US state laws
"People's expectations with all the big tech players have changed how people perceive where things should be, and so we think that'll evolve quite a bit," said Ross. "Whether that's OEMs becoming insurance carriers or partnering closely with insurance carriers, I don't think anyone knows yet, but I think you're going to see now more of what consumers have been demanding in insurance."
More broadly, 2019 has been an important year for insurtechs, and leaders who have been in this space for many years are seeing the changes firsthand.
"We're really starting to see people who are reaching milestones where they are fundable at significantly higher levels, and with significantly larger amounts of money in larger rounds, so that they are essentially getting to the point of starting to scale," said Martha Notaras, partner at XL Innovate, a global insurtech venture capital firm backed by its limited partner AXA XL. "Maybe it's a little too early to start talking about actually scaling, but they're getting enough customers that they're really starting to move up, so I think there is a maturity there in terms of the insurtech industry."
Looking at the investment picture, Notaras added, "We're now on track for $6 billion in 2019, and just to put that in perspective, from 2015 to 2018, there was $10 billion put in, so this is a big year."
She pointed to the Prudential-Assurance deal as one that caught the attention of everyone in this field.
"Anytime you have big exits like that, that reawakens everyone's interests and concentrates the mind on trying to make sure that we all get into the right deals," explained Notaras, adding that insurtechs have sweetened the pot by better positioning themselves to insurers. "One thing that the insurtechs in general have learned to do is speak insurance better, so that when they're communicating their value propositions, they're very much understanding what the buyer at the insurance company wants to understand."
The biggest transition she's seen is that insurtechs are actually sitting down and saying, 'this is the ROI I can give you' without fluffy phrases like, 'this can reduce the risk.'
"There are companies that are delivering five-times cost-savings and there are companies that are cutting out two-thirds of the times that are spent on certain processes," she told Insurance Business. "And when they communicate with the market, they're expressing it in that way."
Moving forward, there's optimism that insurers and technology companies will continue to come together to bring fruitful solutions to the marketplace and to clients, whether that's retail agents or insureds.
"There is a feeling that there's an alignment of interests, and I think the other thing is early on when you go back to 2015, there was a sense of opposition between the two parties and that partnership has really changed over time," said Notaras. "Also, you go to these kinds of events, and you see each other over and over again, and you get used to each other. And I think that's helped to gain respect as well.