Agents can leverage insurtechs like Lemonade as free R&D | Insurance Business America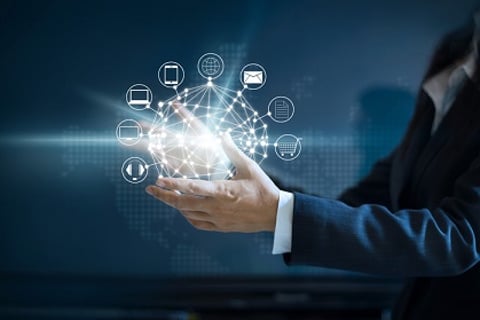 Is change a threat or an opportunity? It's an age-old conundrum that never gets any easier to navigate, especially for those (arguably lots of us) who just love being comfortable. The insurance industry is changing massively at the moment. Mergers and acquisitions (M&A) are rapidly altering the dynamics of the industry, carriers are launching tech innovation hubs, and major investment dollars are pouring into insurtech.
Insurance agents drive the majority of premium and retention in the US. When it comes to evolution in the industry, there seems to be three camps among the agents. There's the threatened camp, seeping in the disruption rhetoric sold by the rising insurtech force; there's the 'glass half full' camp eyeing opportunities for progression as technology advances; and there's a number of quite baffled agents who simply don't know what to make of everything.
There are lots of firms out there wanting to assist agents in digital optimization. Smart Harbor, for example, works with more than 1,200 independent insurance agencies across the US, helping them to bolster their online capabilities with services like digital marketing, search engine optimization, social media, content optimization, email marketing and so on.
"When talking to agents, I always start by educating them about the changes in the insurance space," said Jason Walker, managing partner of Smart Harbor. "There's a lot of M&A activity taking place, there's a trend of carriers creating innovation hubs, and there's lots of investment in insurtech. What does that mean for the agent? Our view is, lets leverage what the insurtechs and carriers are doing as free research and development (R&D). What's working for them? What are they focusing on and why?
"Take Lemonade as an example. They've built a quick renters' insurance app that can produce a rate and bind within 90 seconds. Agents need to strip that back and consider Lemonade's fundamental focus. It's simple - they're focusing on providing a better customer experience."
Does an improved customer experience pose a threat to the insurance agent? It shouldn't do, according to Walker, as agents and brokers are the ones who defined the customer experience in the first place. That being said, as customer expectations change, and the on-demand 24/7 economy continues to boom, agents need to adjust their customer services to match.
"Agents can leverage what firms like Insureon and CoverWallet have done and inject the positive aspects into their own digital strategies," Walker told Insurance Business. "If they make a slight pivot in order to provide a customer experience that's automated like the insurtechs, then they can satisfy the inflow of customers and prospects approaching them online.
"Agents actually have an advantage over the insurtechs because at some point the customer is going to fall out of the automated process and require some advice. And who is best placed to give that advice? The insurance agent!"
Relatd stories:
Is the future full of blurred lines for the insurance agent?
Lemonade's new open source policy signals 'adapt or die' to insurers