Why SEO shortcuts don't work | Insurance Business America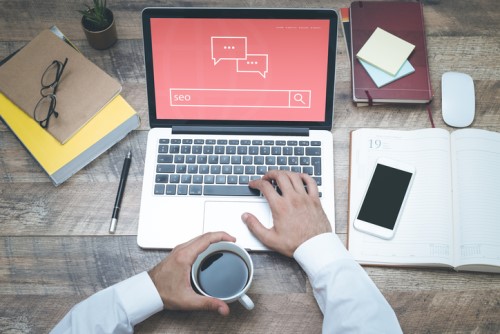 Most of us are familiar with the age-old lesson "slow and steady wins the race" - but in the digital age, companies are focusing more on efficiency to accelerate their process and achieve greater returns for a lower cost.
Yet, in the world of search engine optimization (SEO), the moral of an ancient fable rings true: the slow-moving tortoise wins the race – and insurance agencies should take note.
"It's well known that SEO is in constant flux," says Dylan Brooks, SEO consultant at Insurance Technologies Corporation (ITC). "The discipline relies on the whims of Google … Insurance agencies rely on Google for visibility, brand awareness and commerce. Their opportunity and profitability depend on navigating Google's turbulent waters."
Some enterprising agencies have tried to "hack" the system by tracking Google's changes to achieve a prime search position, taking advantage of loopholes in Google's updates. Previously, this meant buying thousands of links to an agency website, or stuffing that website with every variation of a keyword. But once Google closes a loophole, they go bust, rendering an SEO hack useless. In a worst-case scenario, a website can lose visibility for taking a shortcut, and basing an agency's success on SEO shortcuts is downright dangerous for search visibility.
"Instead of focusing on outsmarting Google, don't focus on Google at all," says Brooks. "As an insurance agent, you're chasing the same goal as Google: consumer satisfaction … Google pits itself as a middleman in this exchange. It matches consumers' in the moment needs to relevant solutions.
If [consumers] click through to your website, you stand to get all the ensuing revenue. The goal, then, is not to outfox Google. It's to delight consumers. This takes time, persistence and consistency. It takes building trust, shunning shortcuts and delivering continual excellence."
Embracing the consumer-first mindset is only the beginning of a sound SEO strategy, Brooks explains: First, take a deep dive into what consumers are searching for. Then, see where business can provide solutions. Next, focus on providing comprehensive answers to these searches through website content, and continue to build upon this foundation by adding more pieces of relevant content.
"Once your content strategy is in place, focus on your agency's online reputation. Ask businesses you have a professional relationship with to link to your website. Ask customers to leave reviews on your Goggle Maps listing or Facebook page," he says. "These will all take time and effort, but by committing to this process on a consistent basis, you'll see results. Not only of your search rankings, but also in your revenue. So, stop looking for shortcuts. The SEO outcomes you seek are worth working for."
Related stories:
Are you getting to potential customers first?
Driving success: Bridging the consumer experience gap