Aon finalizes CoverWallet swoop | Insurance Business America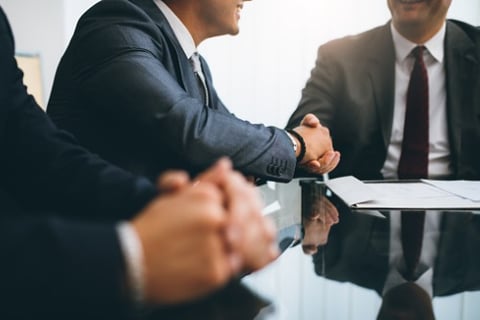 London-headquartered broking giant Aon has wrapped up its acquisition of SME insurance platform CoverWallet.
First announced in November 2019, the swoop will allow Aon not only to expand its position in the fast-growing commercial insurance market for smaller businesses but also leverage CoverWallet's technology and data & analytics capabilities.
The snapped up firm will become part of Aon's New Ventures Group and will be known as "CoverWallet, an Aon company."
Commenting on the completion of the deal, Aon chief executive Greg Case had this to say: "Since we announced this acquisition, we've grown even more excited by the opportunities we see to combine Aon's expertise in data & analytics and global distribution with CoverWallet's market-defining platform to create new sources of value for our clients.
"CoverWallet is a truly innovative organization and we're ready to begin working together to strengthen and expand the application of their digital client experience."
Founded in 2015 by technology entrepreneurs Inaki Berenguer and Rashmi Melgiri in New York, CoverWallet has more than 300 employees in multiple offices across engineering, digital marketing, data science, business intelligence, design, and operations.
"This is an exciting day for CoverWallet as we bring our team together with Aon," said Berenguer, who serves as chief executive.
"With our technology and customer-centric focus, combined with the global leader in risk, retirement, and health solutions, we see tremendous opportunities to expand value for clients and deliver significant growth."