Applied Systems kicks off annual insurtech conference | Insurance Business America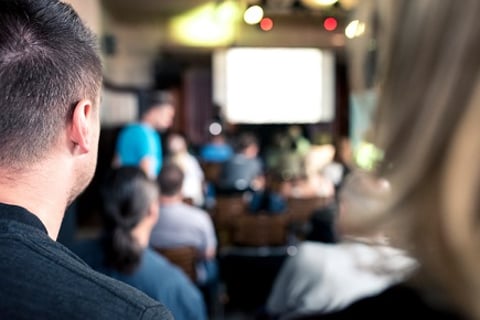 Applied Systems and Applied Client Network kicked off the annual IVANS Connect and Applied Net conference today in Nashville, Tenn. The event is the largest independent insurance agency and brokerage technology conference in the world.
This year's conference will focus on how digital technologies like mobile apps and on-demand services have created consumer expectation for instant consumption of products and services.
"Digital transformation has revolutionized the insurance industry, empowering insurance professionals to compete and thrive in the digital age of insurance," said Reid French, CEO of Applied Systems. "Bringing together more insurance agents, brokers, insurers, industry partners and thought leaders than ever before, this year's Applied Net and IVANS Connect will provide all-new insights and opportunities for attendees to create success in this new age."
The conference will include more than 200 educational sessions and more than 100 exhibitors from across the insurance industry. The conference will also feature the following keynote addresses:
Reid French will kick off the conference with a keynote on the state of the industry and why insurance professionals must incorporate digital technology into their businesses.
Brian Langerman, CEO of Applied Client Network, will speak about how Applied Client Network is an essential resource for Applied users to make the most of their technology.
Capt. Scott Kelly, US astronaut and Navy captain, will speak on life lessons and his record-setting year in space.
Michael Howe, senior vice president of product management for Applied Systems, will discuss how a range of product innovation from Applied enables agencies and brokerages to capitalize on the accelerating pace of technological change.
Kris Hackney, executive vice president of customer experience for Applied Systems, will discuss Applied's investments in people, process and technology.
"As the digital age of insurance continues to provide opportunities for success, the Applied Client Network remains committed to providing resources and education to our members to fully maximize their software," Langerman said. "We look forward to this week's educational and innovative showcases, arming each attendee with the information needed to succeed in the digital age of insurance."
IVANS eServicing launch
IVANS, a division of Applied Systems, has announced the launch of IVANS eServicing, a system that enables insurers to instantly receive, process and respond to agency policy, billing, claims or payment requests. IVANS eServicing automates the exchange of information between agency management systems and the insurer's policy administration system, Applied Systems said.
Capabilities of IVANS eServicing include:
One-click agency inquiry: Insurers can give agents immediate access to policy, billing and claims information, and make payments and complete first notice of loss, endorsements and loss runs directly within their management systems.
Single sign-in: Agents can access multiple applications with a single set of login credentials
Insured bill-pay connectivity: Enables insureds to access insurers' bill pay websites directly from their agent's self-service portal
"As the industry enters into the digital age, agency-insurer connectivity is critical to enable seamless communication between each stakeholder in the insurance lifecycle," said Thad Bauer, vice president and general manager of IVANS Insurance Solutions. "IVANS eServicing enables insurers to increase ease of doing business with agency partners and deliver enhanced service to insureds."